EDIT MAIN
Principal's Page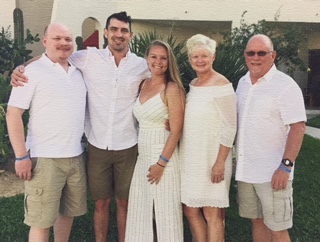 Welcome to Linn High School- Home of the Wildcats! I am honored to be the principal here at Linn for the high school and middle school and I am reminded everyday of the privilege I have in serving the school children and their parents of this great community. I graduated from Linn High School in 1983, came back to teach here in 1988, and this will be my 24th year in the district. I have had several other stops along the way but Linn has always been "home" for me. My wife, Suann, works in the early childhood program here in the district and both of my children, Michael and Melanie, are graduates of Linn High School. We added Jacob to the family this past summer and he attended here at Linn for a short time as well.
The students of this district will be our number one priority in every decision we make! We want all of our students to graduate here with a sense of pride in knowing we have provided them with the best education possible. We encourage our parents and family members to be active in our students' educational process and help us to lead our students to greater success. Our mission- "Empowering students to be lifelong learners, leaders and productive citizens" will be the cornerstone of their educational journey here at Linn High School.
It is a great time to be a "Wildcat" and please don't hesitate to be in contact with us here at school with any concerns about your child's education.