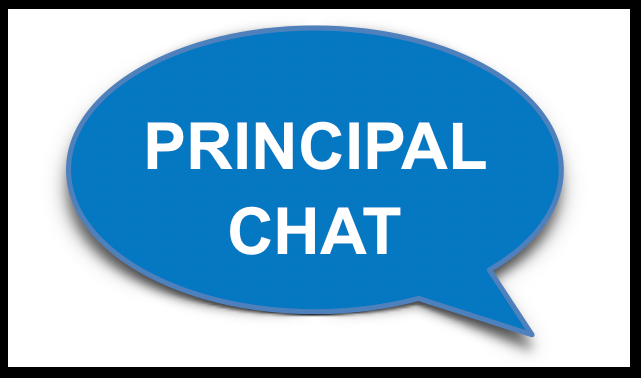 We have been working on a plan for a "Grandparents / Grand Friends" day at the elementary. We plan to have an event at some point this school year, but have not yet selected a date and do not have the details finalized. We'll send out a flyer and post it on our webpage and on facebook when we have it established. We know many of you have asked and, therefore, wanted to let you know we are working on it and excited to get to have this event this year! Thank you! - Mrs. Kingsley
Our Wildcat Softball team has travelled to Versailles to take on the Lady Tigers. Wildcats lead 1-0 after 1!!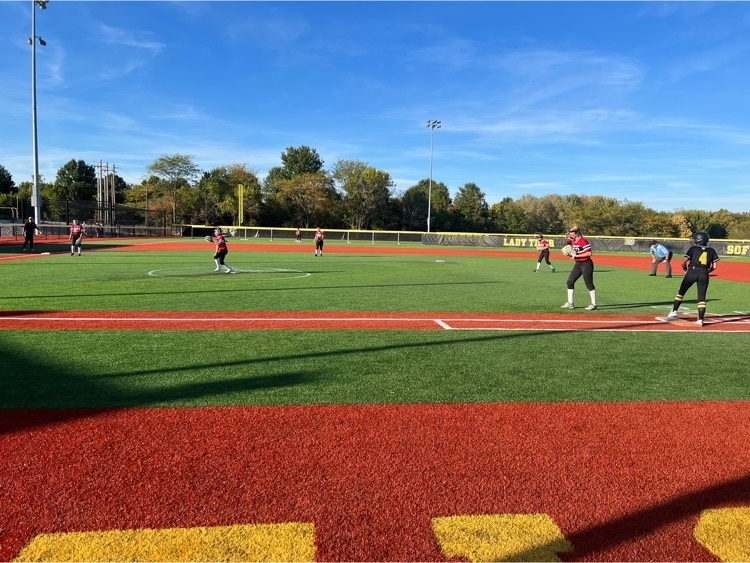 Esports Update! After three weeks of competition the middle school Super Smash Bros. team has two players in the top 5 regionally. Jack Curry is sitting in 3rd overall at 10-0 and Caleb Cozart is 4th overall at 10-1 (with his only loss being to Jack Curry). MS Chess--Tommy Scheulen after a bye week one, started week two by defeating a player from Wellington Middle School, KS.
Linn Wildcats travel to Centralia this week! End of Q1 - Centralia 8, Wildcats 0 Go Wildcats! Find a Way!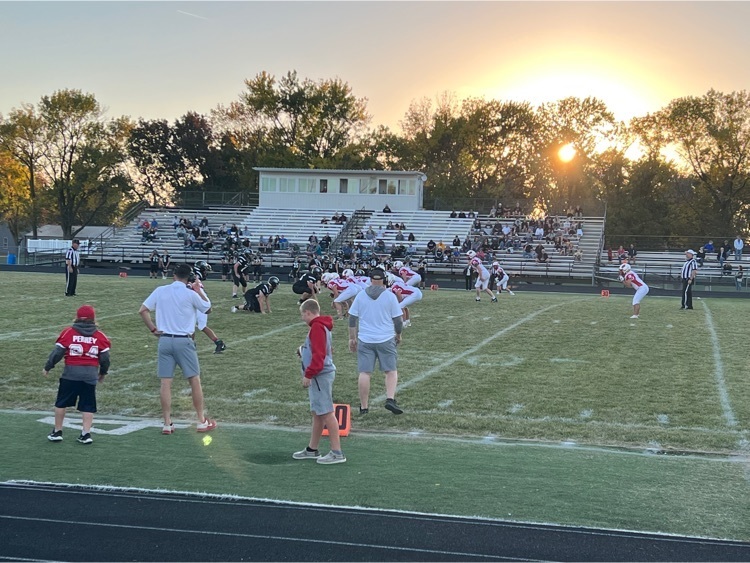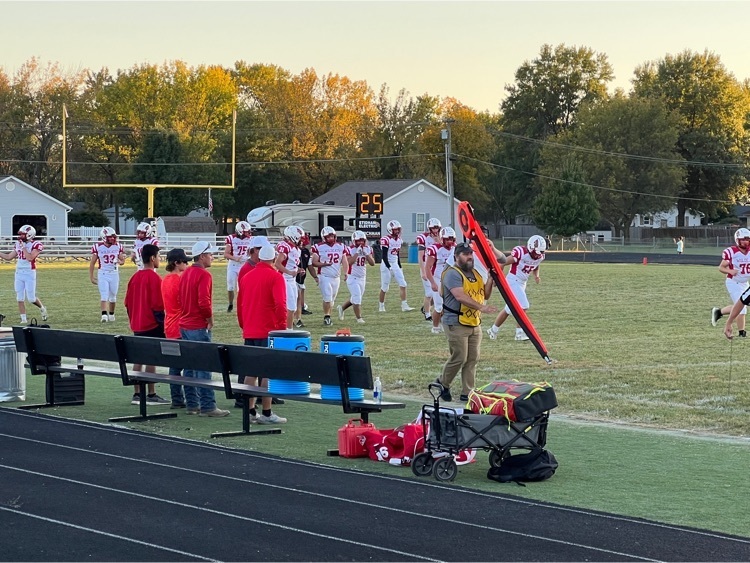 If you have not submitted an Application for Free and Reduced Price School Meals this year, please do so this week. For those of you who filled out the form last year, please know it is only good for the start of the school year. You must fill out a new form for the 2022-2023 school year in order to receive free and reduced prices for the remainder of this year. If you contact the elementary office at 897-4200 extension 1110 or your child's teacher, we'll be happy to send home a new application with your child. Thank you!

Linn Elementary's Fall Family Fun Night is this Thursday 5:30-7pm. Join us for a chili supper, Minute To Win It games, the Scholastic Book Fair, and a chance to sign up to volunteer at PTO's Fall Festival. We'll also be sharing information about our Title I program. Mrs. Everett will have "It's a Wildcat Thing" t-shirts available for purchase if you wish. They are $10 and are first come, first serve basis. She has quite a few adult small and medium, but more limited sizes through 3XL. Stop by and see her when you enter or catch her in the library after supper. We hope to see you Thursday night!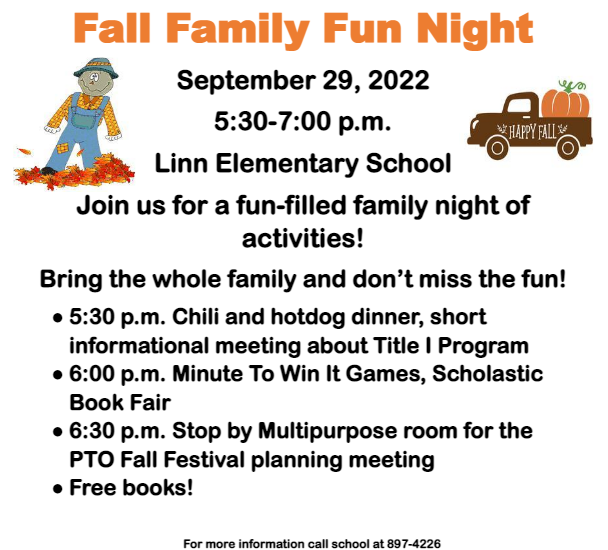 Our Esports team is getting off to an amazing start this year!! Varsity Chess in Week one saw Dylan Wibberg get the win over Aquinas Institute, St. Louis. Varsity and Middle school Smash Bros teams are settling into week 3 of the MOSEF individual tournament season. The Varsity team has a collective record of 15-10 after the first two weeks. Jack Curry is 6-0 leading the middle school Smash team to a 16-10 record through two weeks. Keep up the great work!!
Wildcat football travelled to North County this evening, and playing really well! End of quarter 1 wildcats are holding NC 0-8.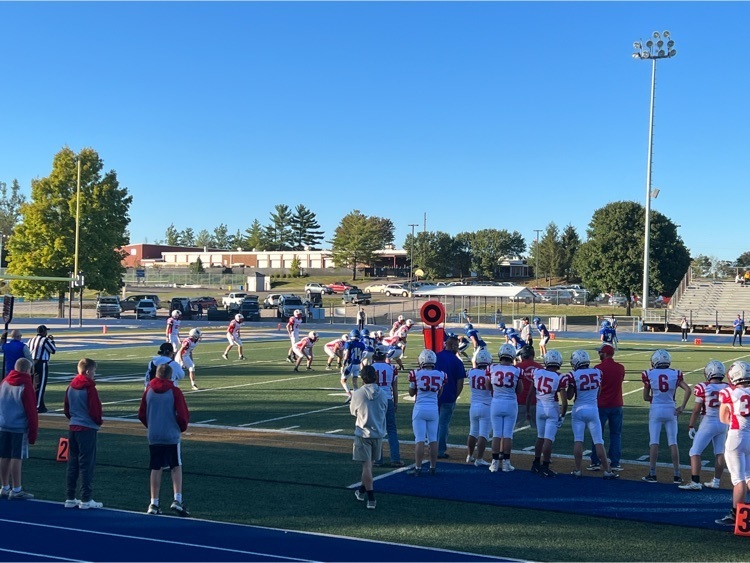 Elementary Parents/Guardians: You are invited to attend the first ever Wildcat Chat with Mrs. Kingsley. It will take place on Oct 7th, 8-9am in the elementary library. In order to plan topics for conversation, please complete this survey:
https://forms.gle/Ka2bJ2E2uW2RiK72A
Thank you!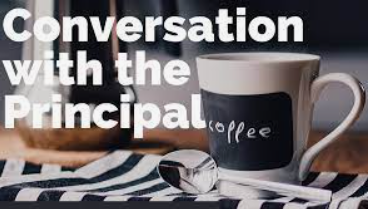 Softball starts their day vs. New Bloomfield Wildcats at the AA Tournament in Russellville/Eugene. Let's go, Linn!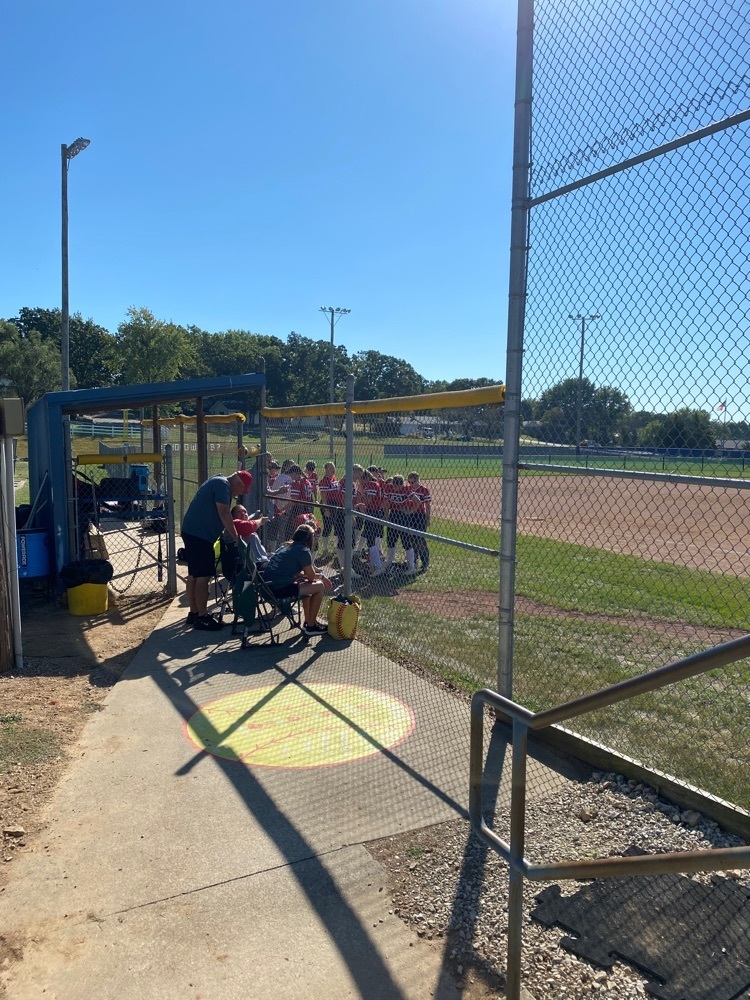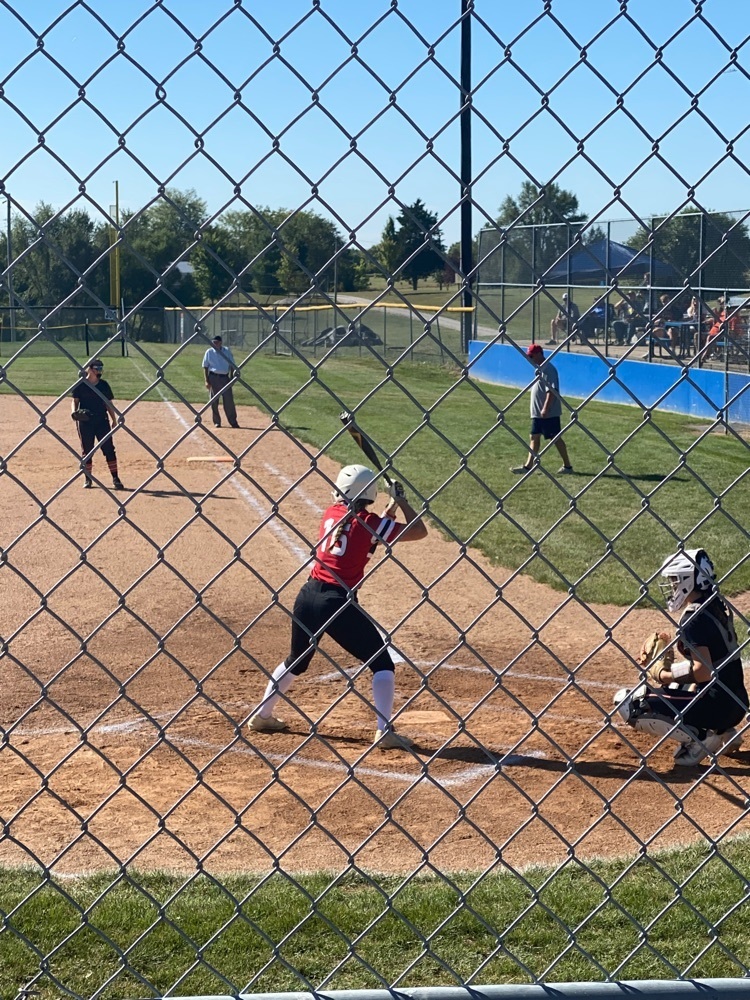 What a great day for some Linn XC!!! Go Wildcats!!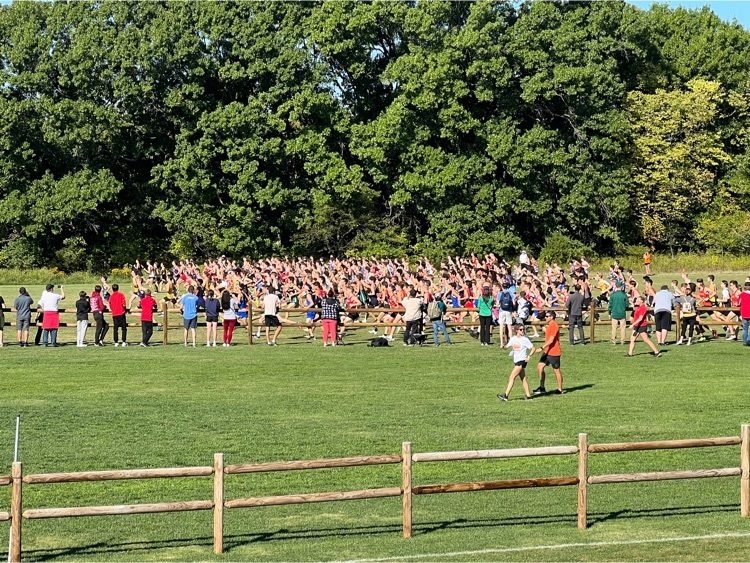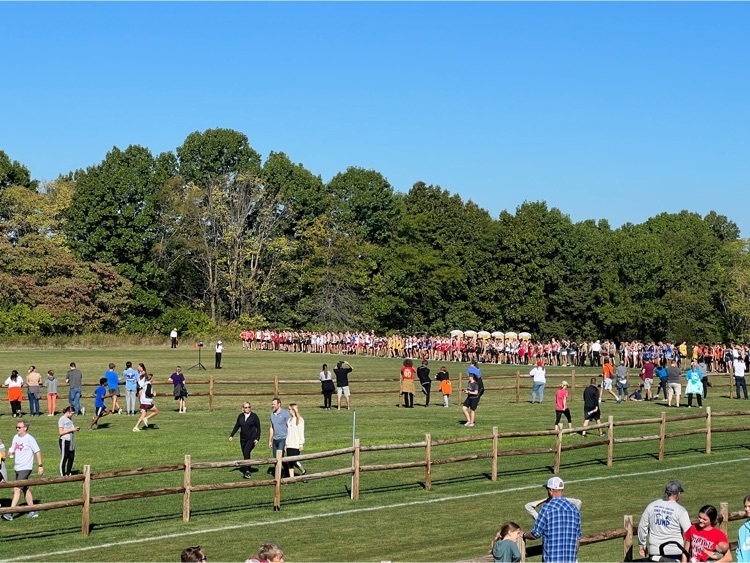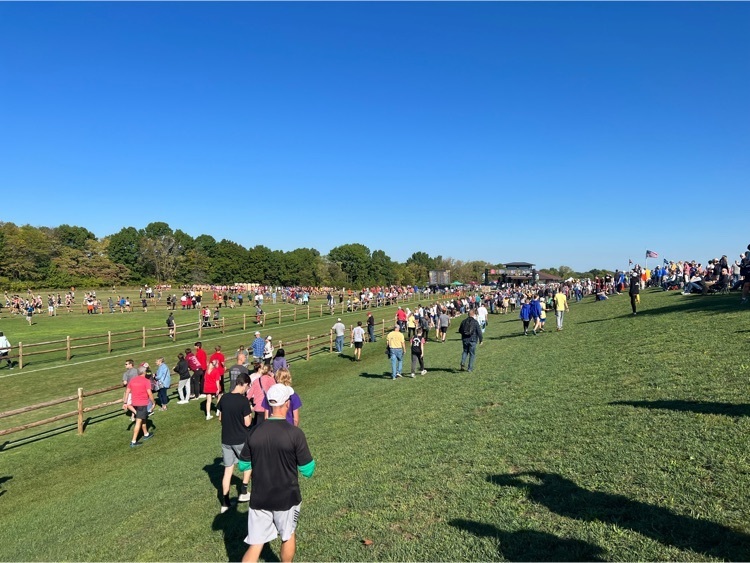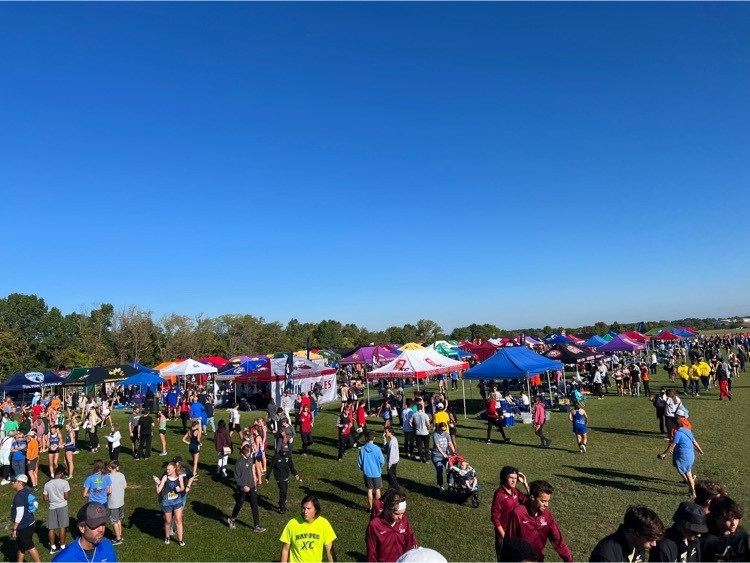 A busy Saturday is underway at Russellville! JV Volleyball is in the Russellville Tournament and Softball starts at 10:15 in the AA Softball Tournament in Russellville/Eugene.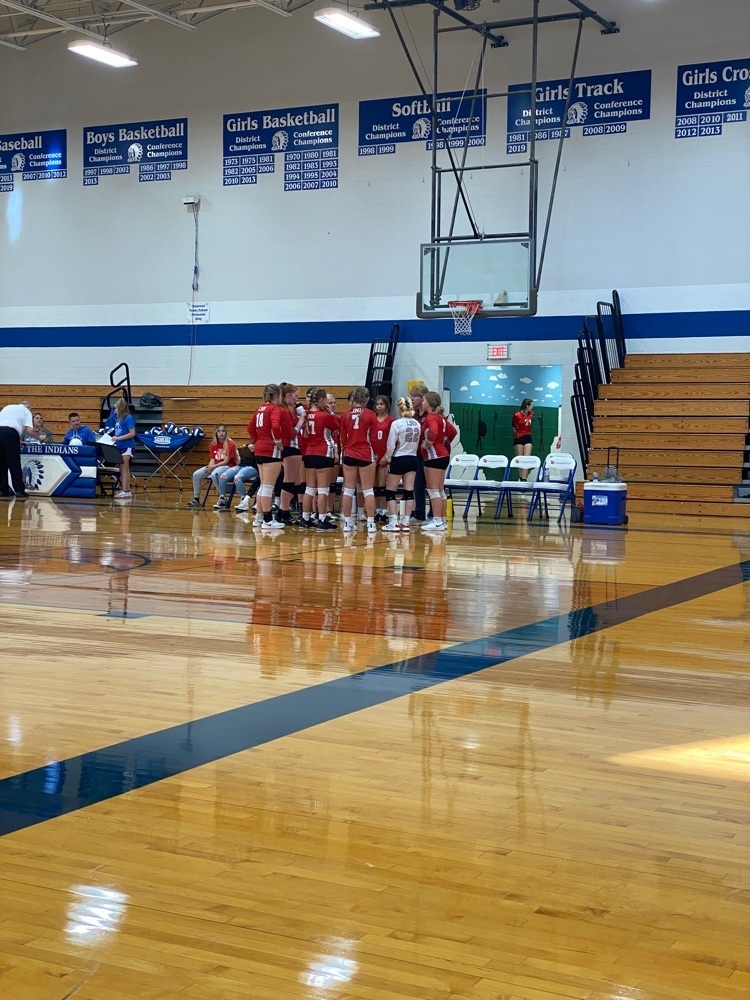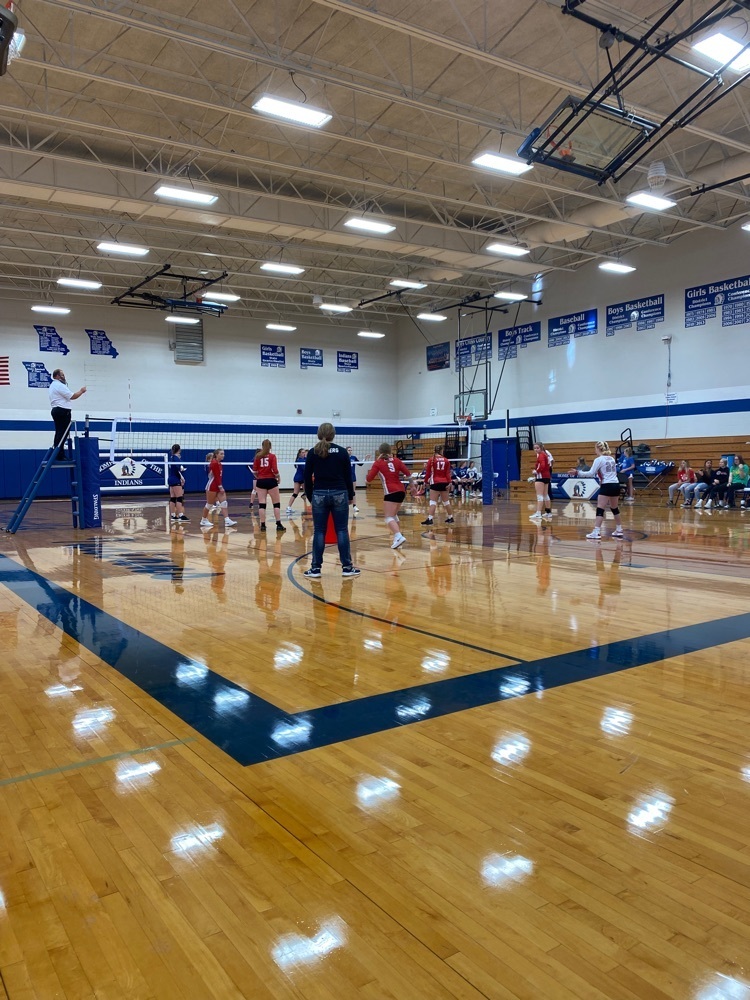 Mrs. Miller's apparel class has had fun creating and sewing monsters. Today they gave their monsters to Mrs. Bower's preschool class. They loved them!! Thank you for sharing your creativity with the younger students!!
Fall Sports Photos were taken today. Use the link and password to order!! This is a different link than regular school photo orders.
https://bit.ly/3R203NQ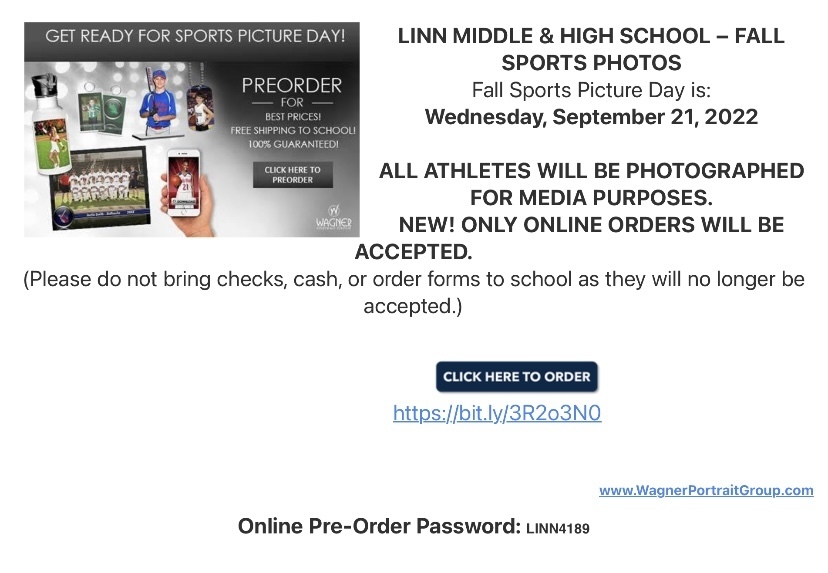 Linn Elementary Picture Day is TOMORROW, September 21, 2022 Wagner Portrait Group will be photographing students for portrait packages & school records. ONLY ONLINE ORDERS WILL BE ACCEPTED. (Please do not bring checks, cash, or order forms to school as they will no longer be accepted.) CLICK HERE TO ORDER
https://bit.ly/3QcR0EW
www.WagnerPortraitGroup.com
Online Pre-Order Password: 3B6Y8U5W Can't order online or have other questions? We are happy to help! 314-567-5900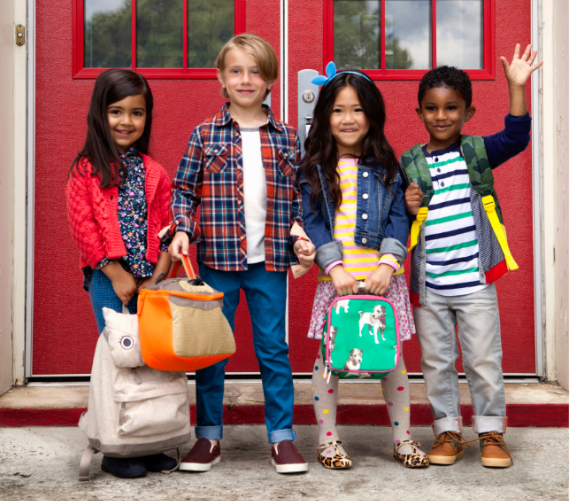 Trapshooting practice for this evening will be canceled due to the FFA Field Trip today. Thank you!!
Hello! Our SB game vs St. Elizabeth has been moved to St. Elizabeth due to our field's condition. Game will still start @ 5 PM. Thank you!
Good Evening! First, we've had a great week of activities. Super proud of all of our teams for all of their hard work! Keep all the energy you've shown and finish out the week strong. Most importantly, keep representing our school and community in such a positive way! We have the following sporting events to finish out the week: Thursday - VB vs Centralia @ 5 PM Friday - VB (JV Tournament) vs Blair Oaks, Belle, New Bloomfield @ 5 PM Saturday - XC @ South Calloway Invitational @ 9 AM Additionally FFA (Vienna Gun Club), Choir (District Choir Auditions - School of the Osage) and Band (Faurot Field) will be showcasing their skills on Saturday! Football Update! We were able to replace 2 of our 3 cancelled games! Here is the updated end of the season schedule for our young men: Monday 9/19 @ St. Francis Borgia 6:30 PM Monday 9/26 @ North County 5 PM Monday 10/3 @ Centralia 6 PM Monday 10/7 @Russellville 6 PM Monday 10/24 @ South Calloway 5:30 PM We are still working on a solution to honor our seniors (Band, Cheer, Football) for all of their hard work this fall season and will keep you all posted with those details! Thank you for all of your endless support of our students, programs, and coaches! Linn is the best and GO WILDCATS!