Due to staff and student illness, school will not be in session on Thursday, January 20 and Friday January 21, 2022. School will resume on Tuesday, January 25. We ask that you keep your kids home in non-congregate settings to help slow the spread of viruses during this highly contagious time. Thank you all for your understanding!
January 19, 2022 Bulletin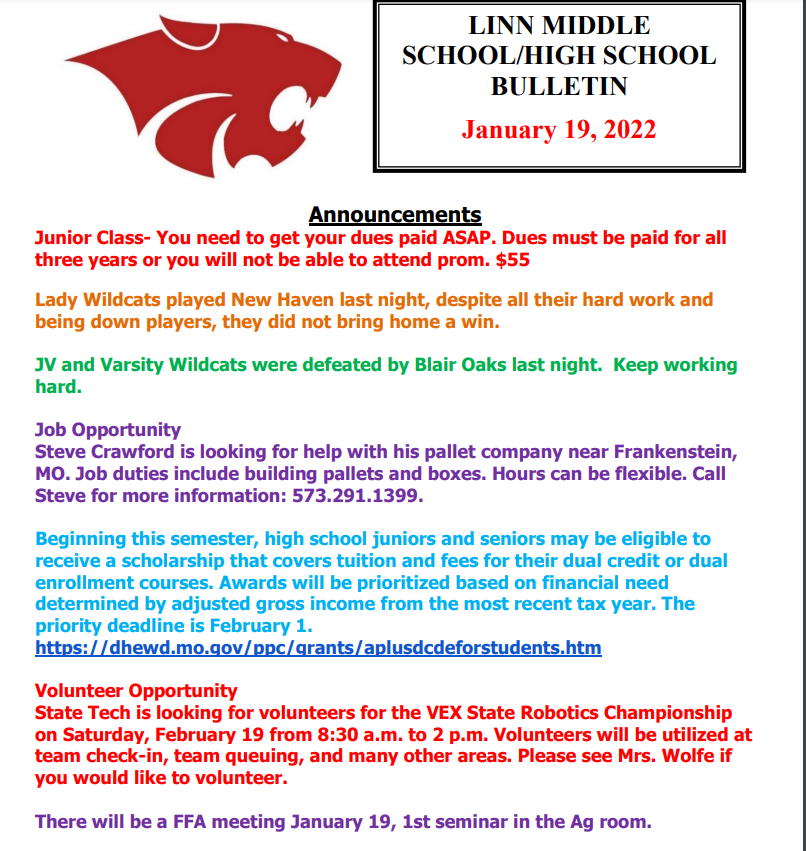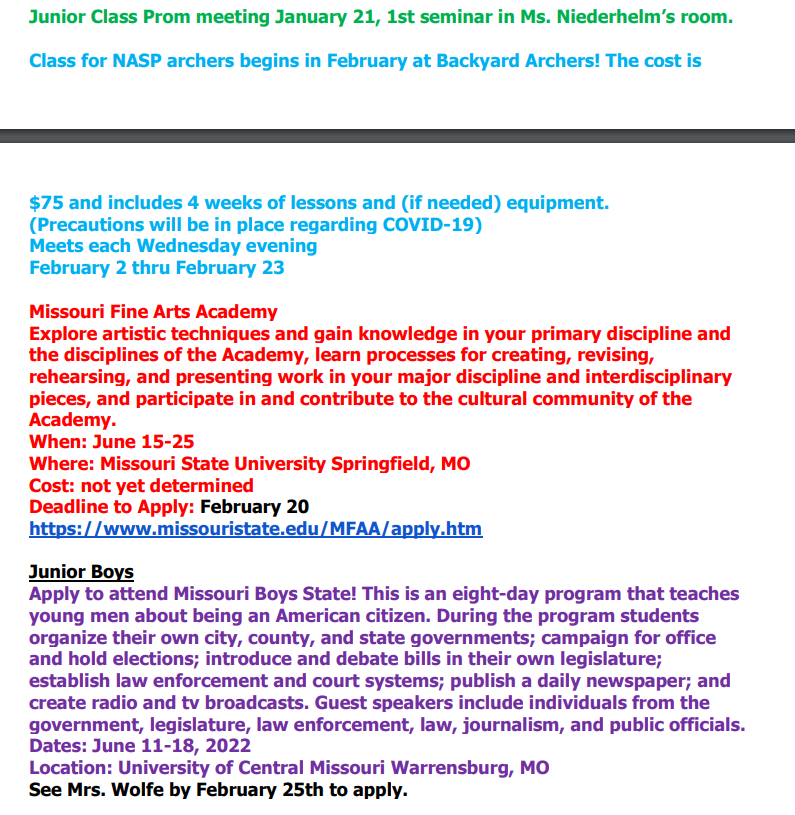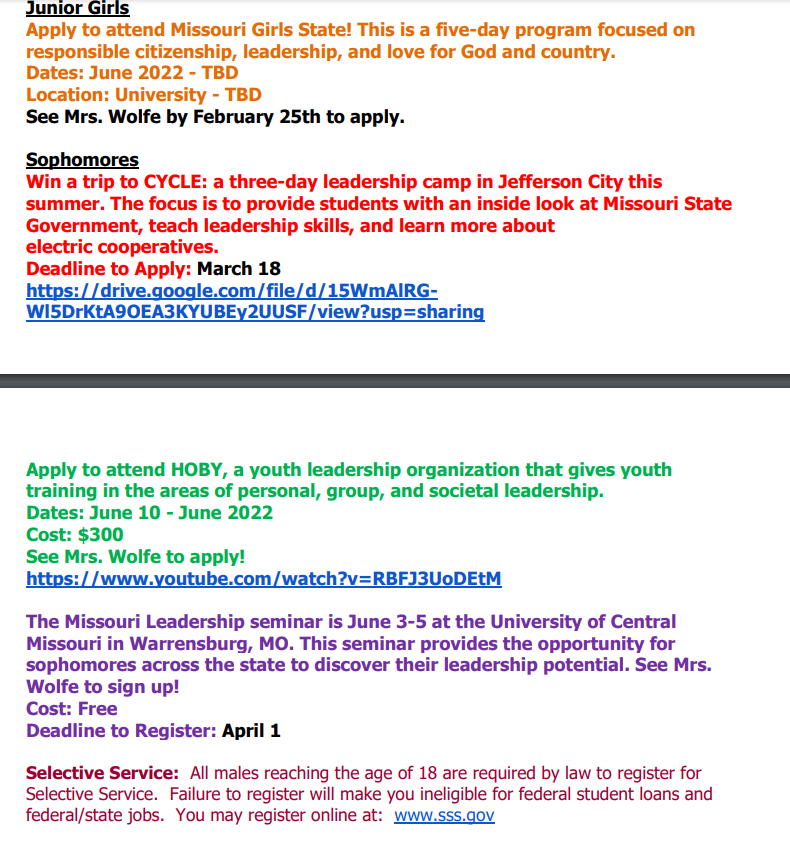 Student Scholarship's opportunity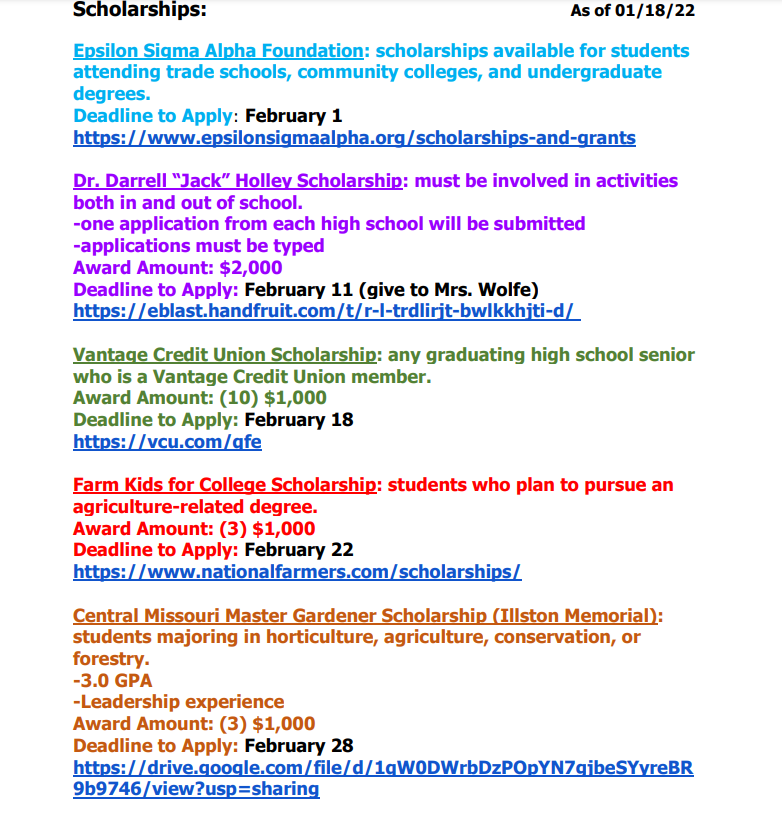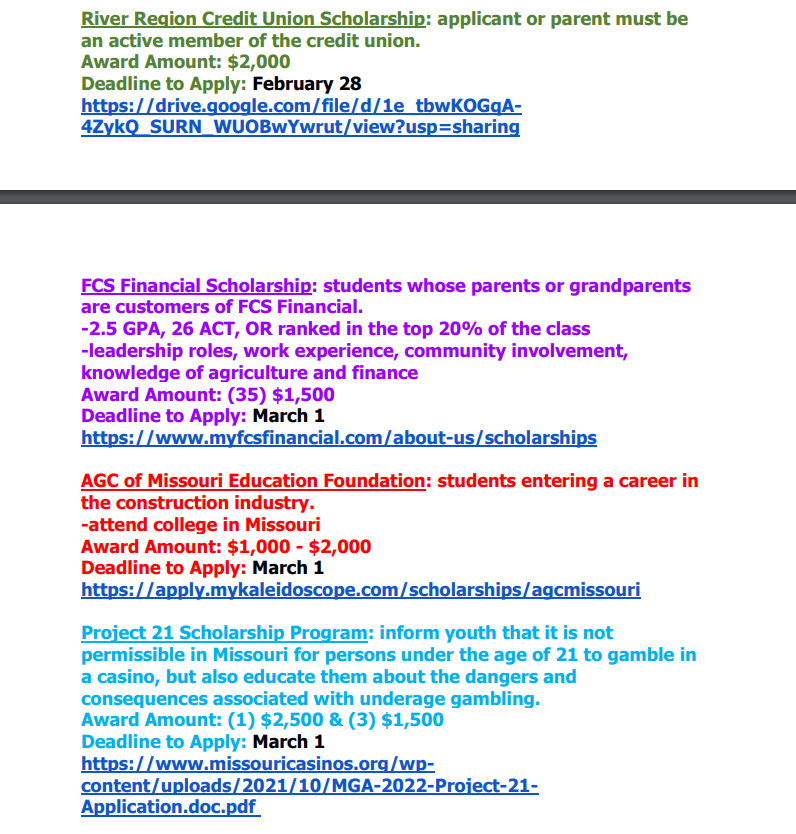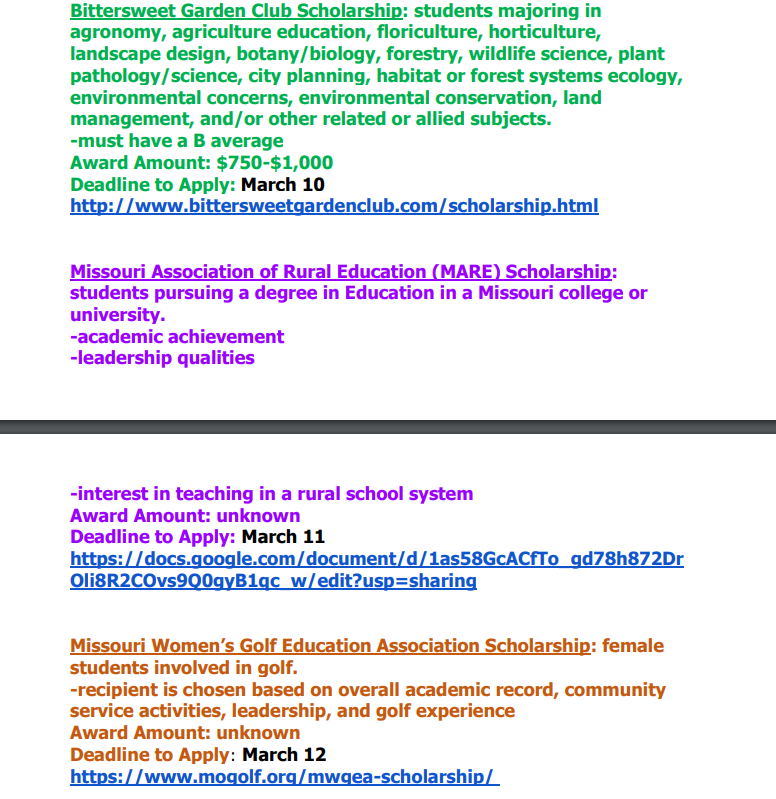 January 18, 2022 bulletin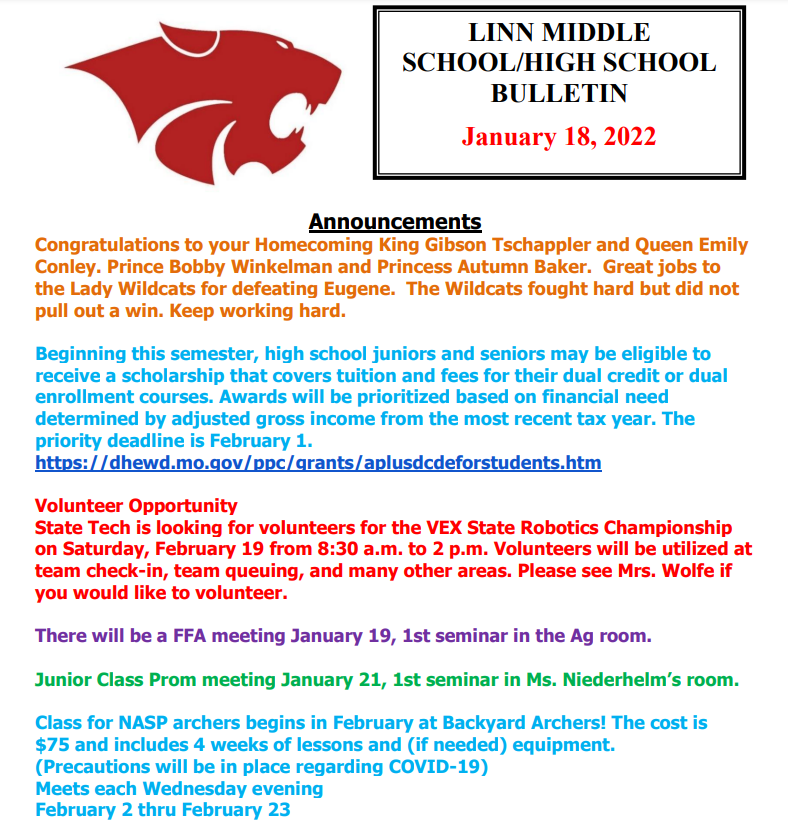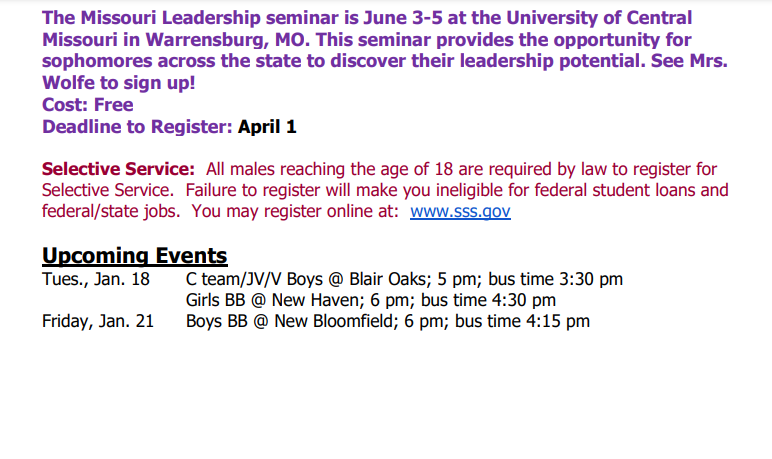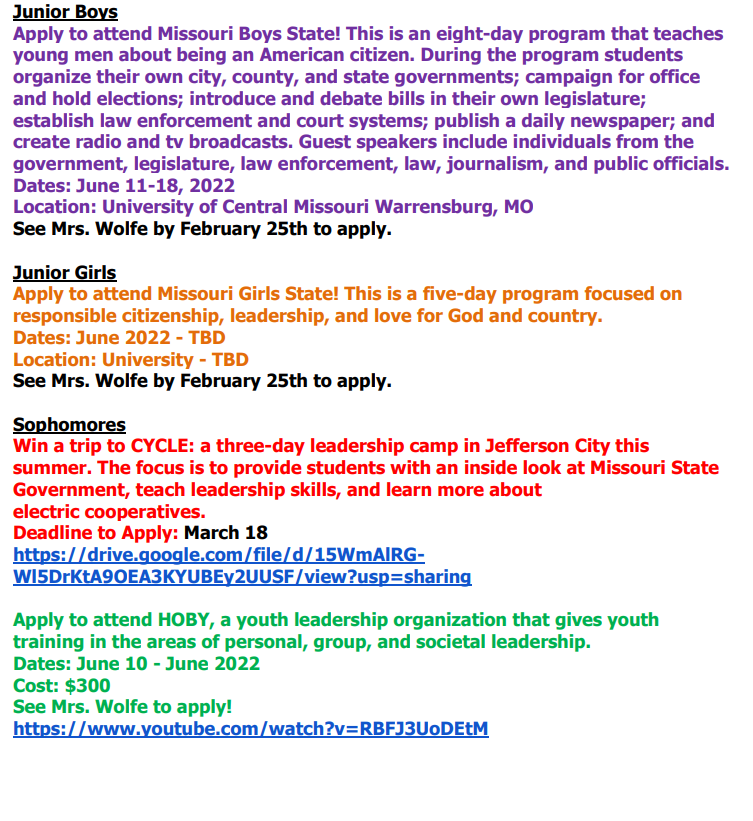 Bracket for the Girls Harrisburg Tournament has been released. Linn girls will open play against Harrisburg next Monday 1/24/22 at 7:30pm in the high school gym at Harrisburg.
During last night's basketball games, Linn had our homecoming court coronation. Congrats to Prince and Princess Bobby and Autumn and King and Queen Gibson and Emily.
January 14, 2022 Bulletin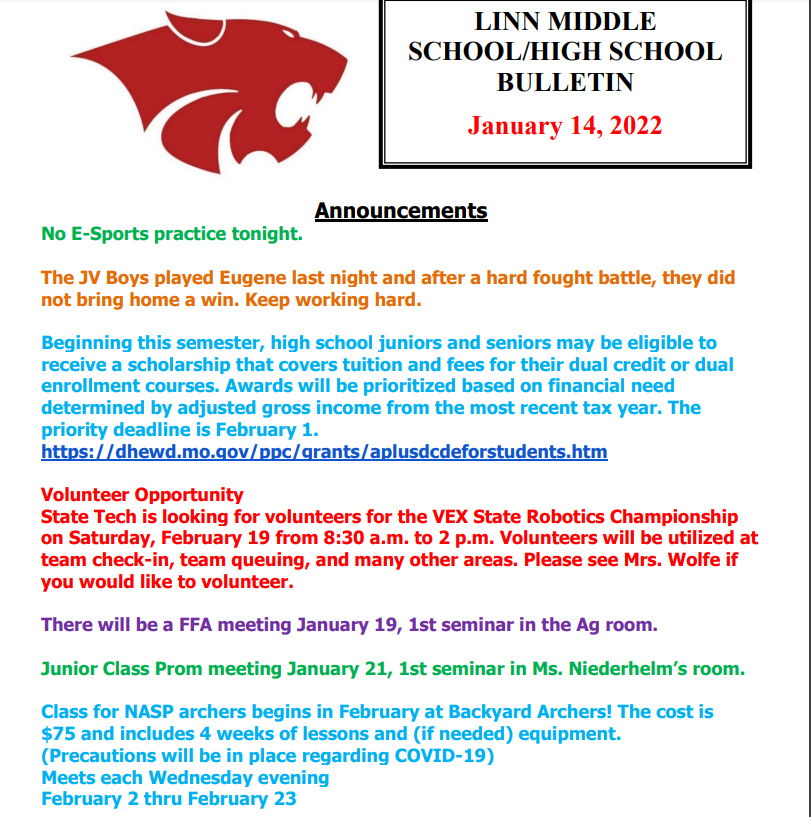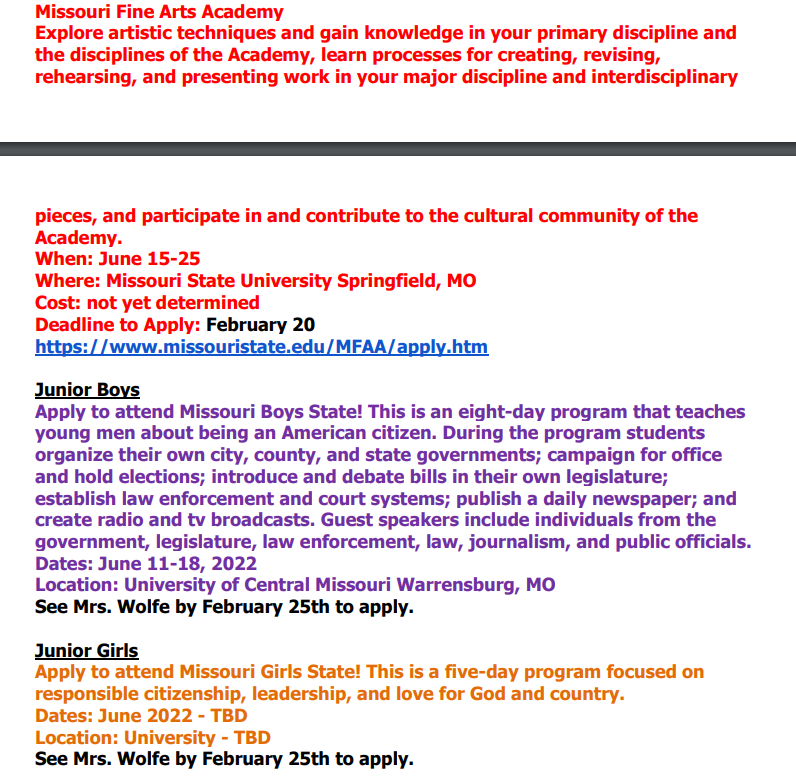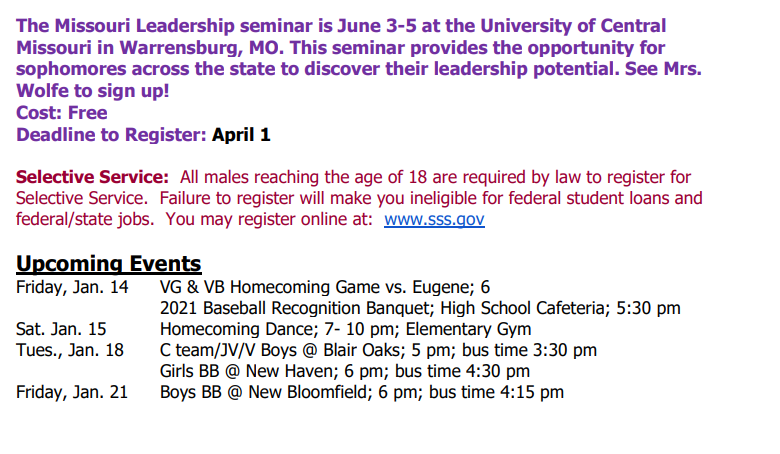 The tournament bracket for Varsity Boys at Herman the week of 1/24/22 has been released. Boys will start on Tuesday 1/25/22 at 6pm vs St. James.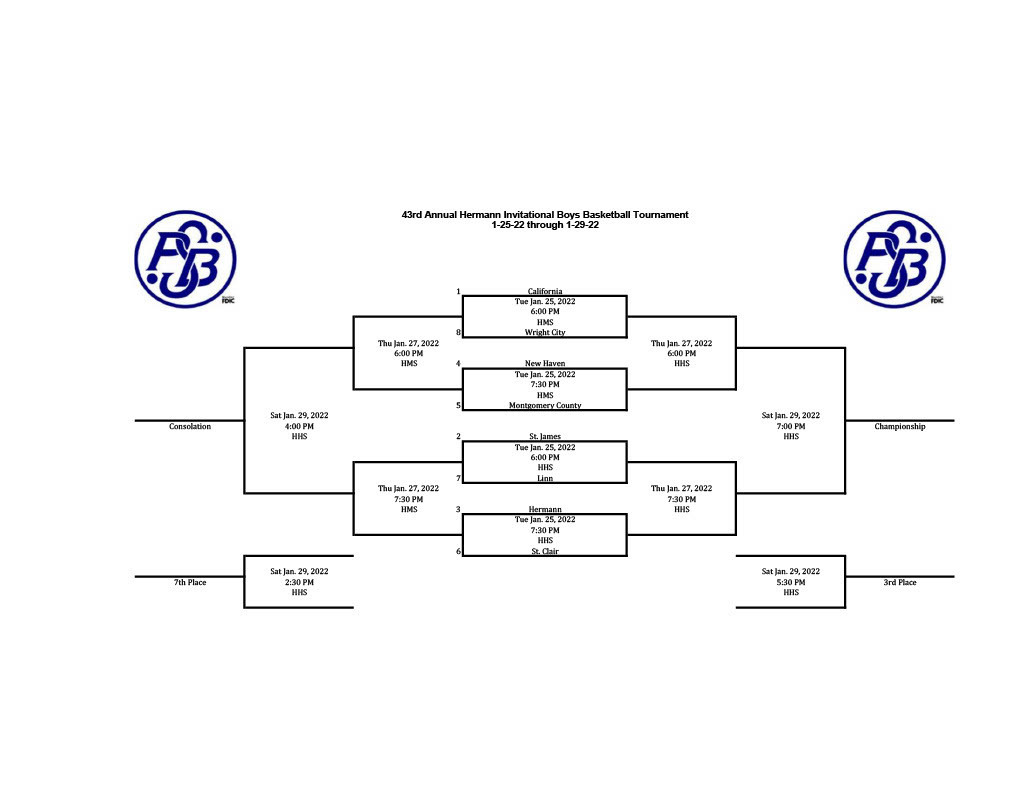 Homecoming Activities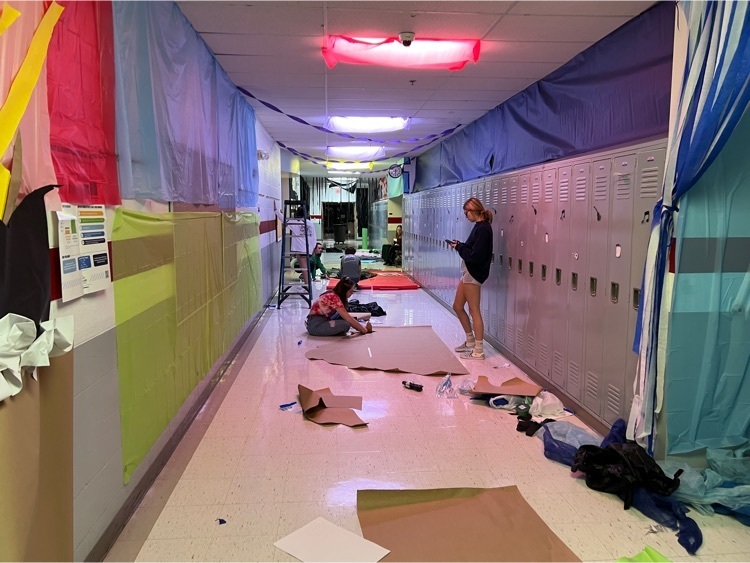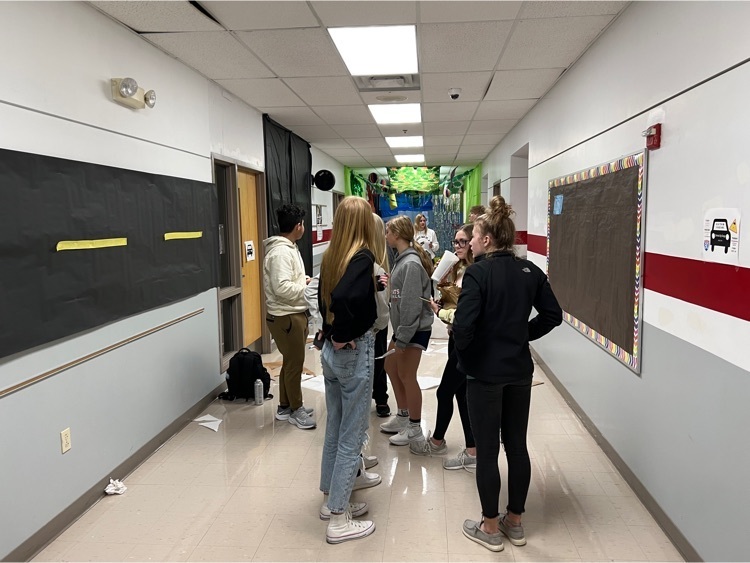 Due to unforeseen circumstances, the Homecoming Dance has been postponed until further notice.....
January 13, 2022 Bulletin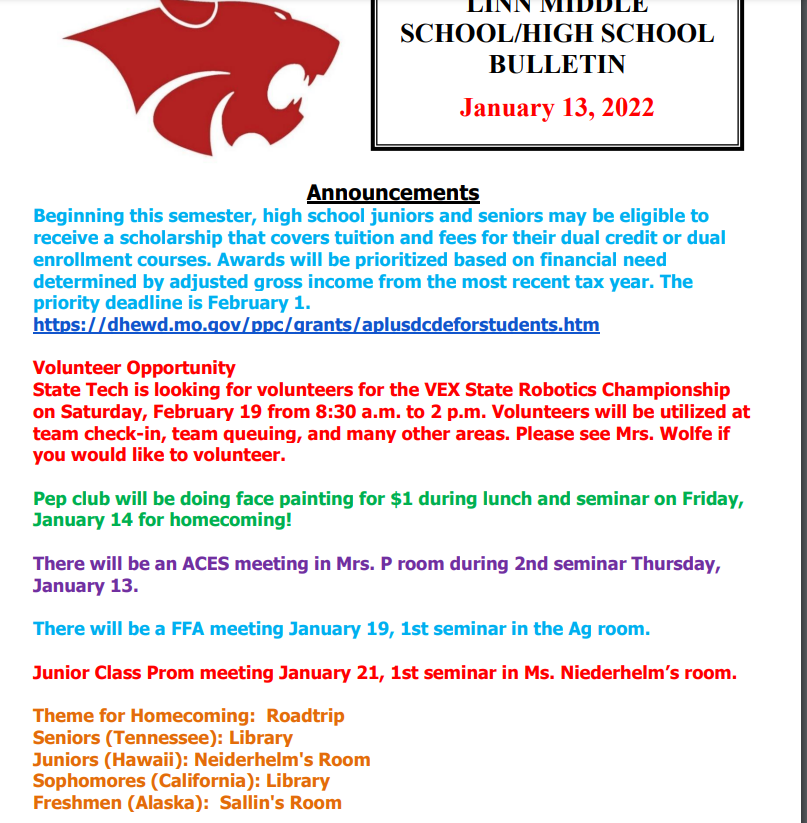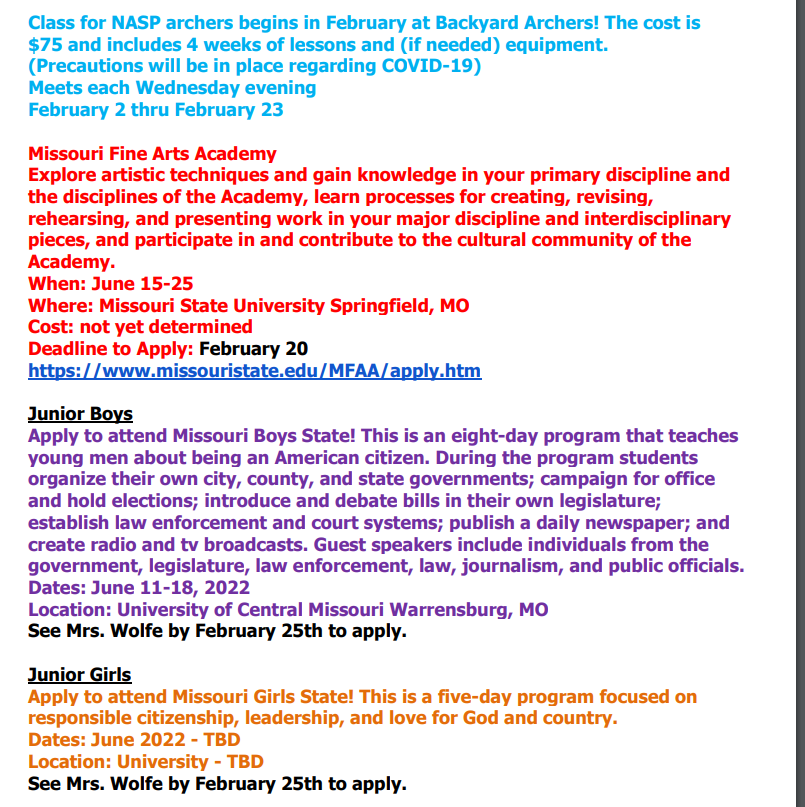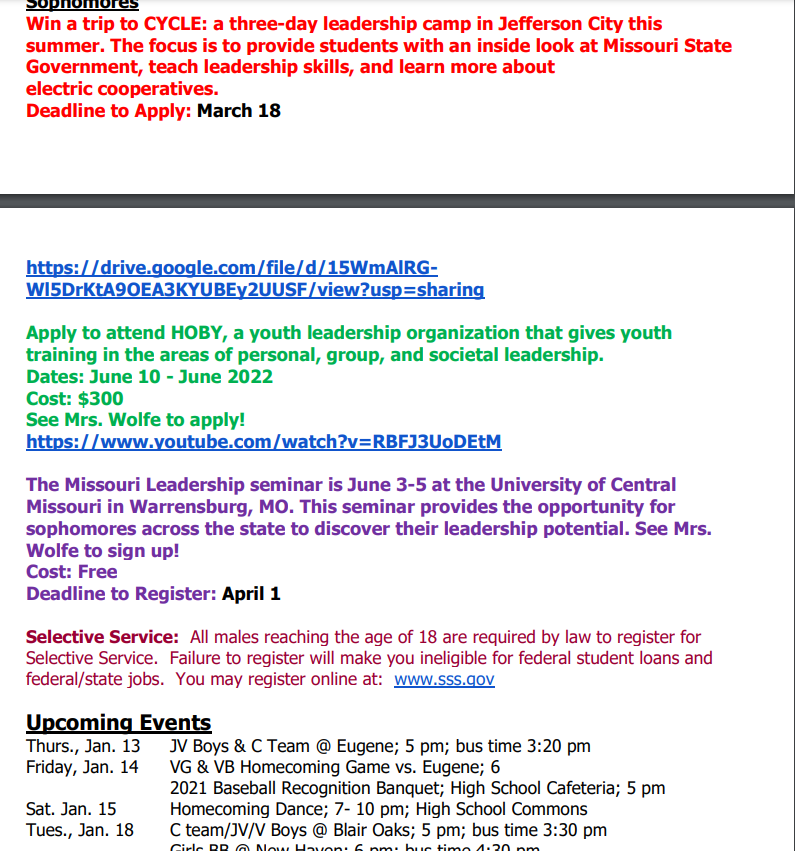 Friday we will honor our 2021 State Runner-Up Baseball Team during our homecoming game. We look forward to seeing members of the 2021 Baseball team beginning with a banquet in the cafeteria at 5:30pm.
Congratulations! Wildcats of the Month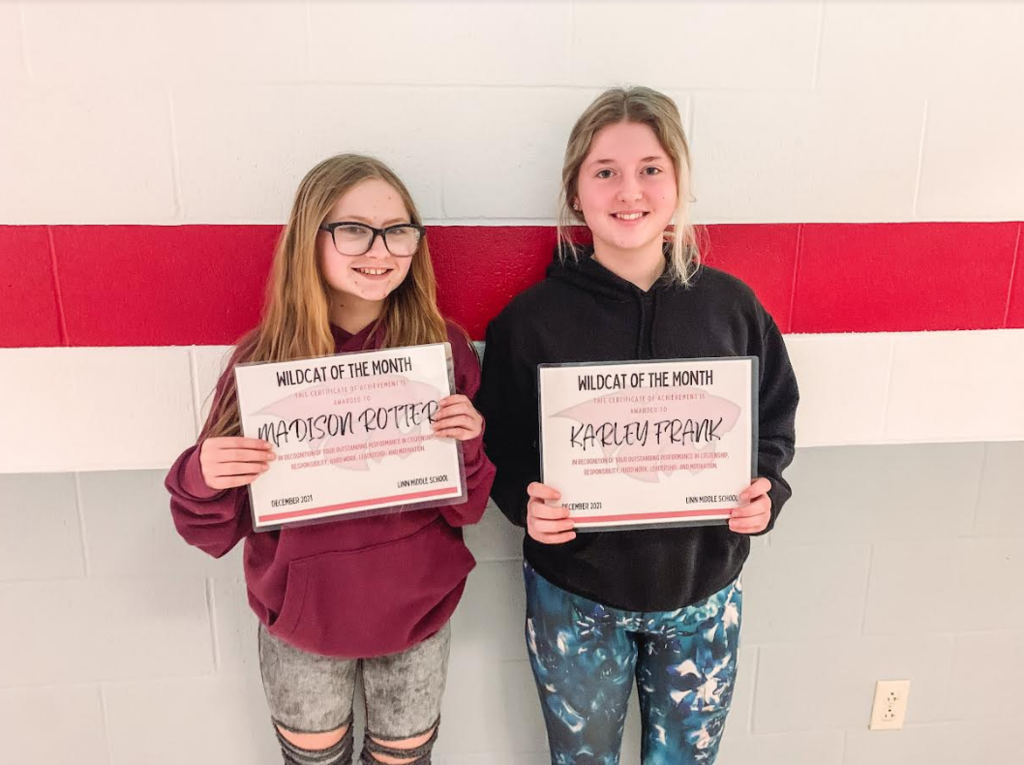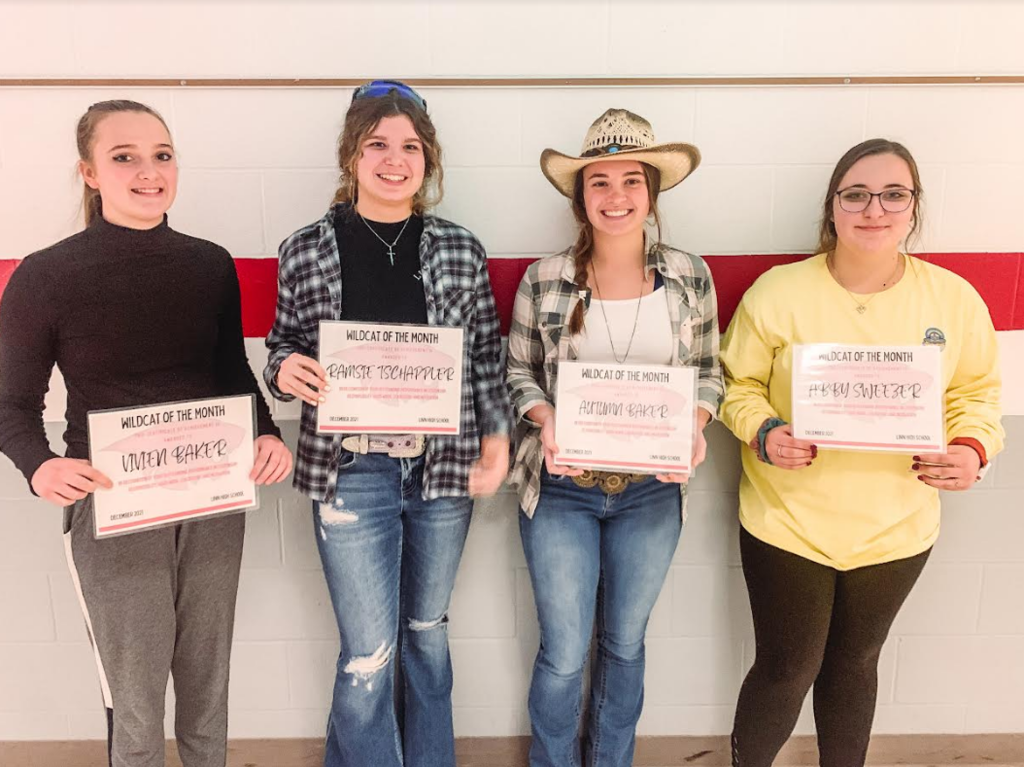 Student Scholarships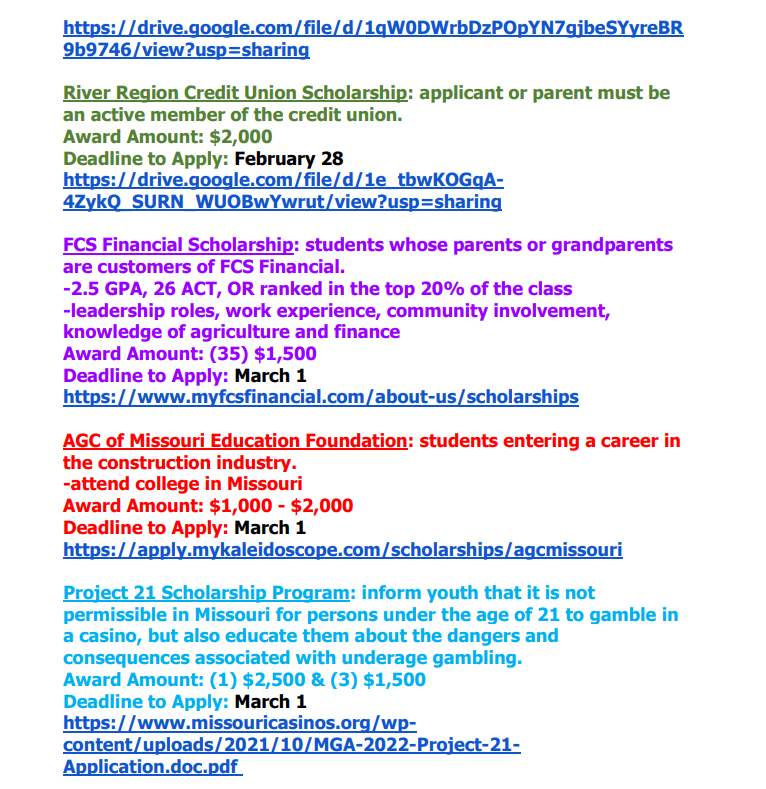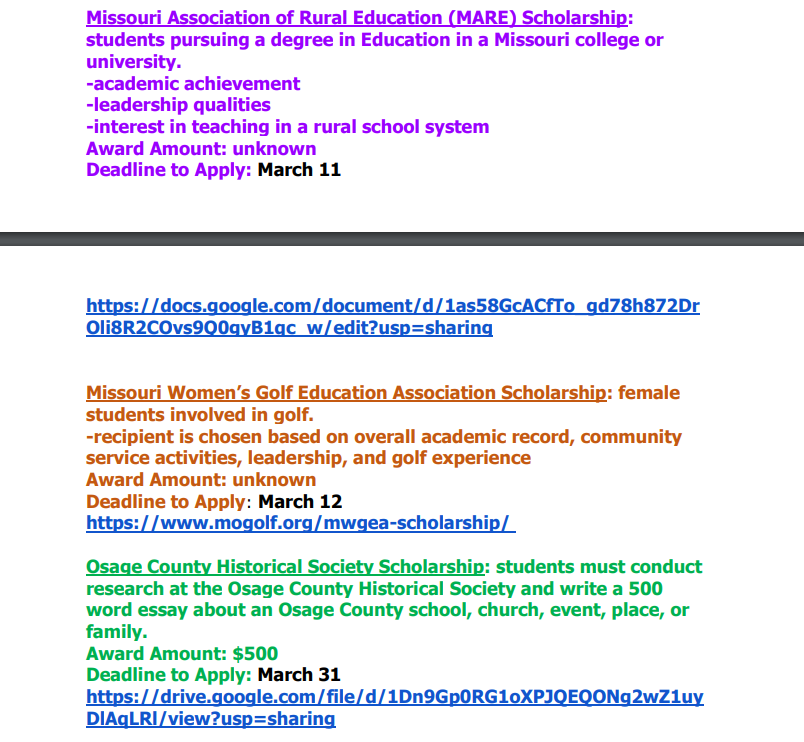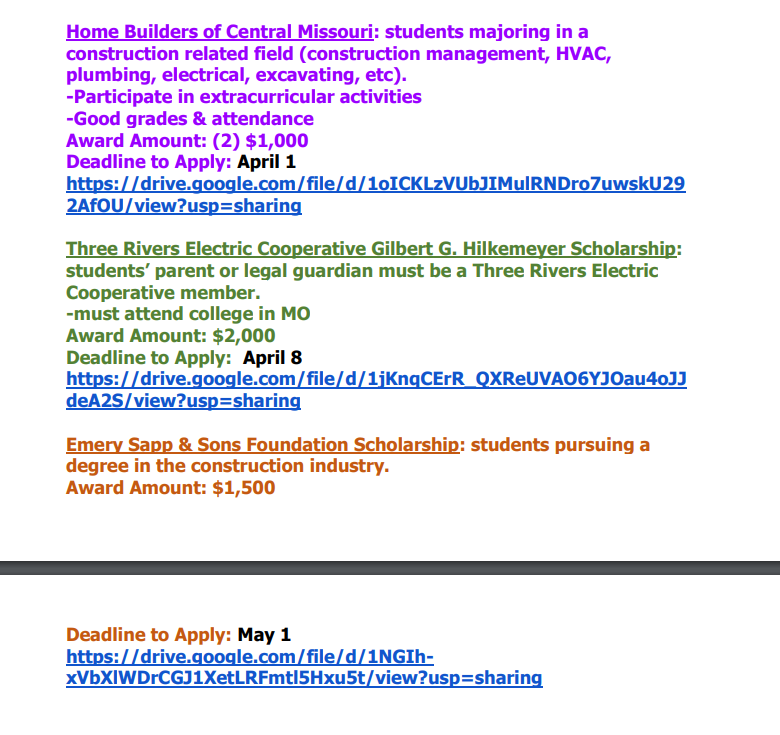 January 12, 2022 Bulletin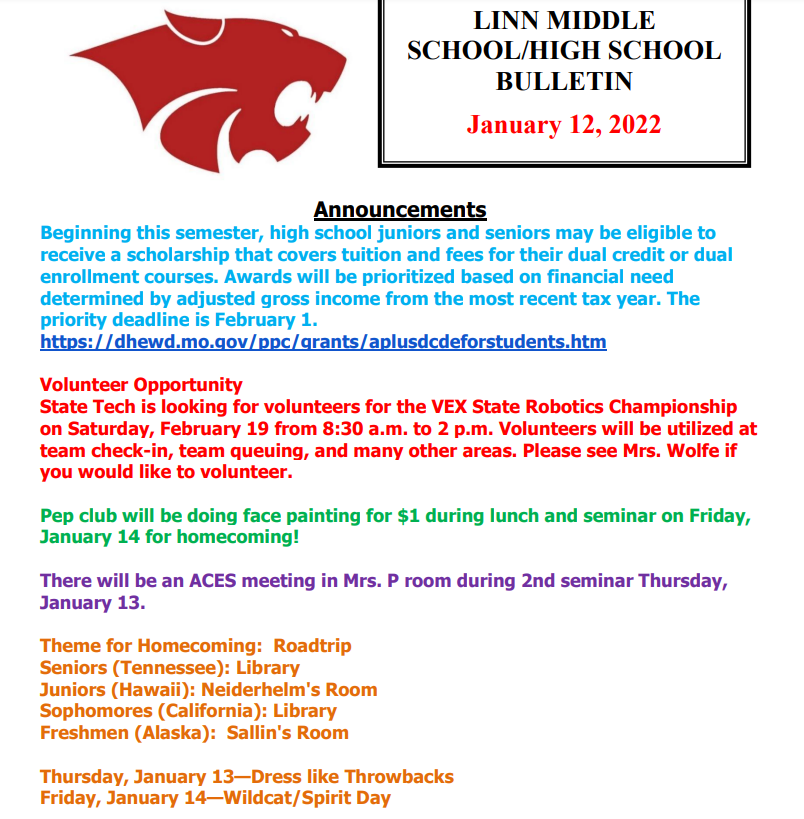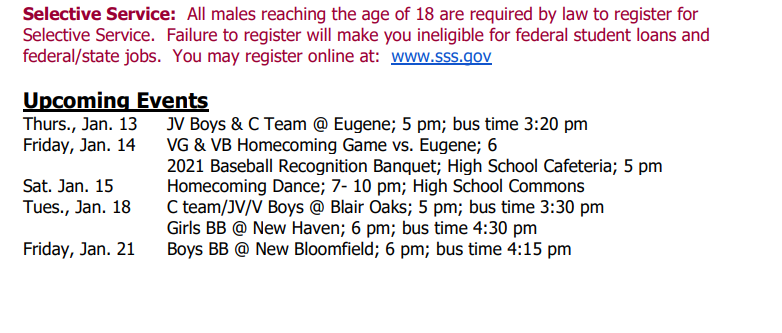 Congrats to Logan Leibrecht on his signing for Esports at Missouri Baptist University. Good Luck Logan. Logan is a leader of Linn's Rocket League team in Esports.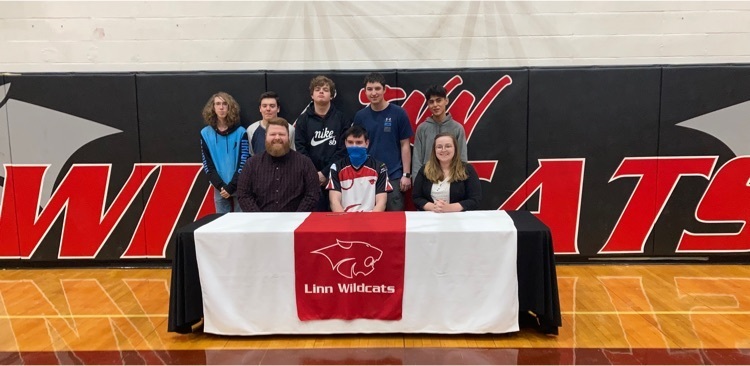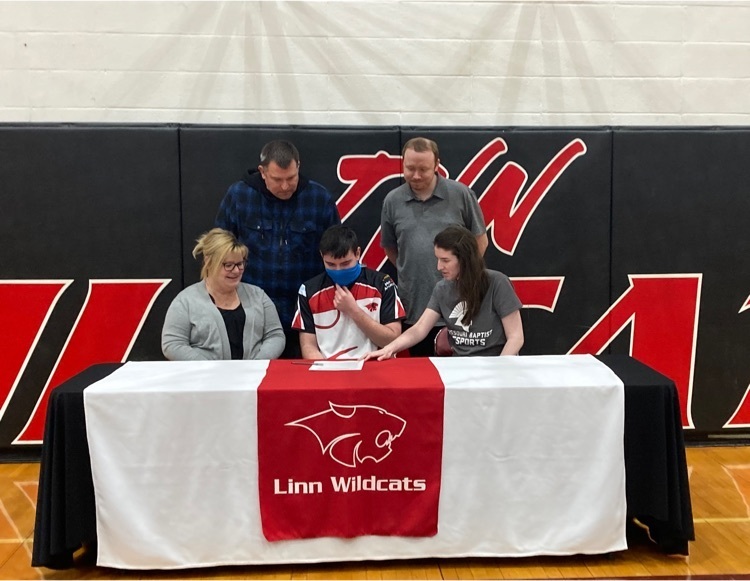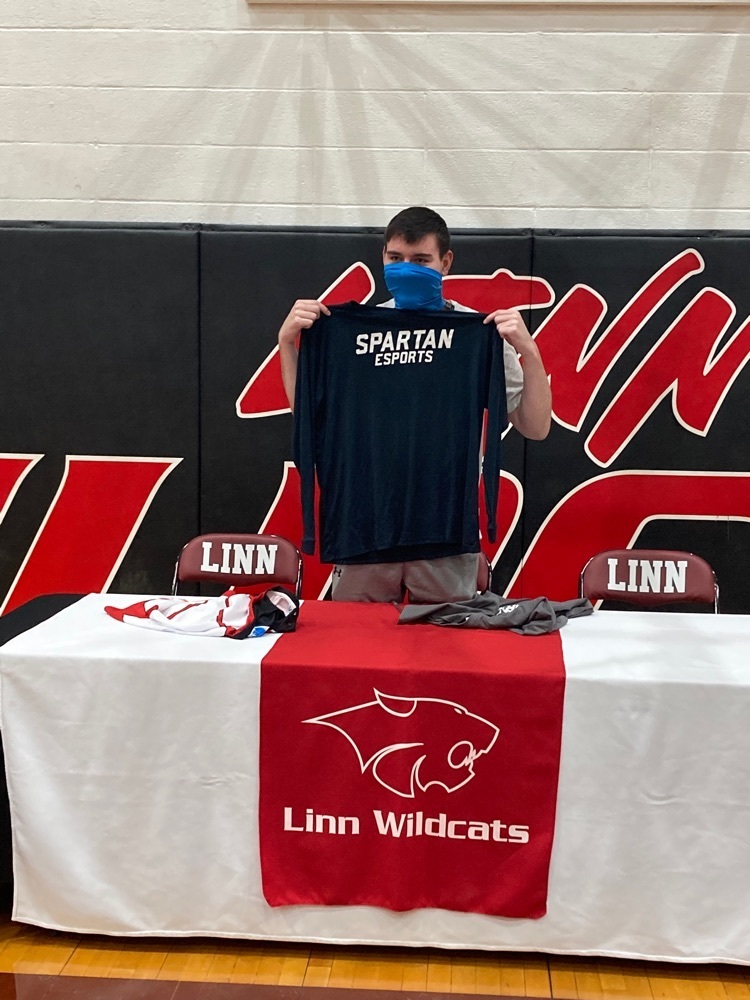 January 6, 2022 Bulletin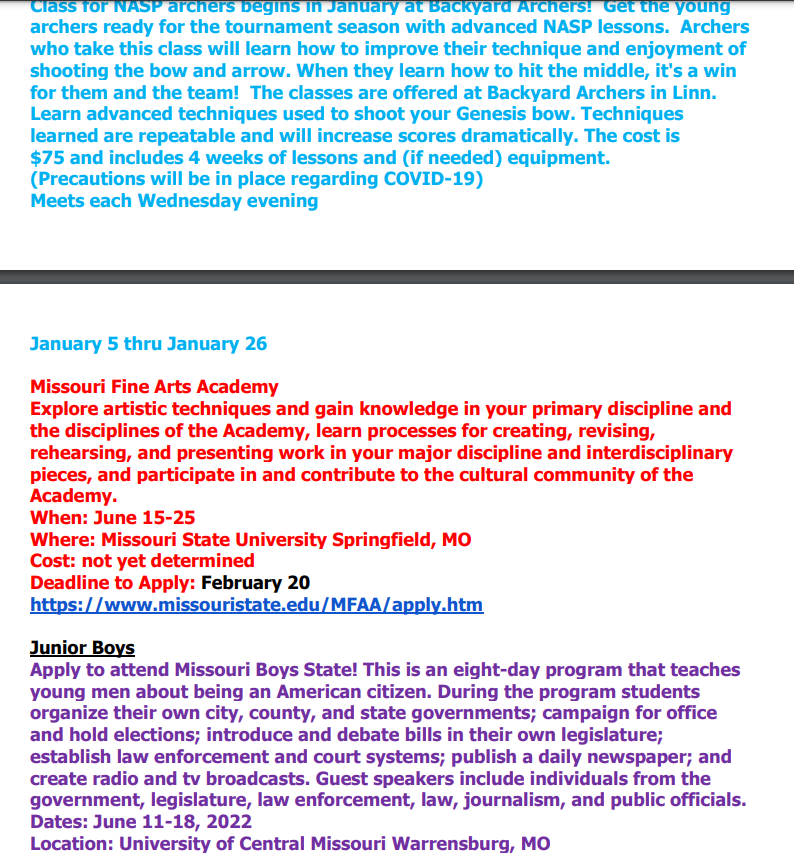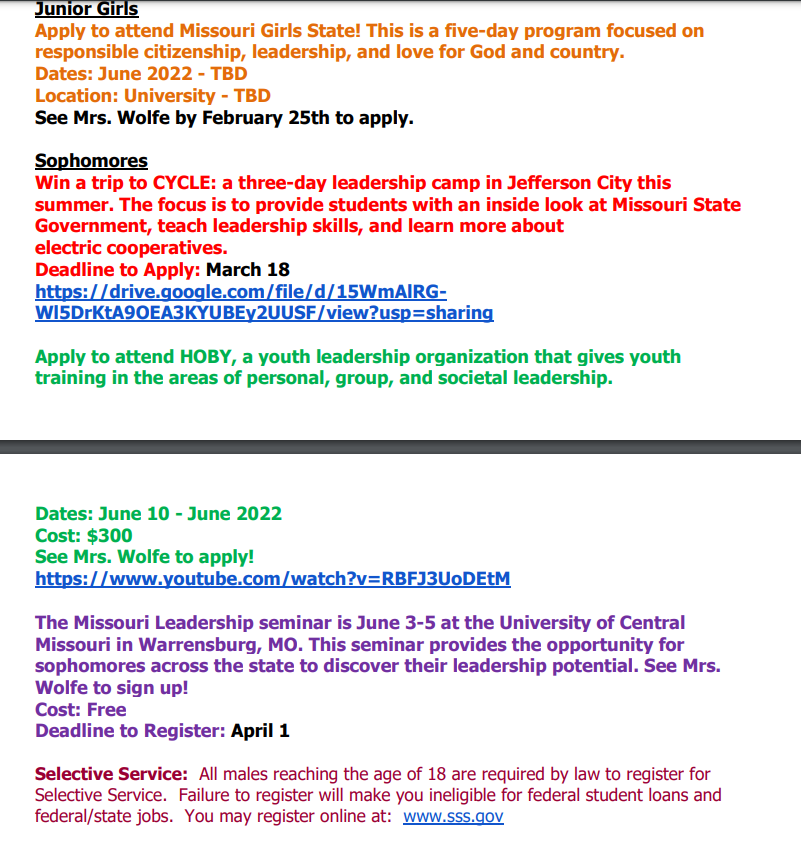 January 5, 2022 Bulletin