Zach Dodson finishes 9th at state in pole vault with a vault of 3.63m (11 feet 10.75 inches). One scratch away from an All State medal.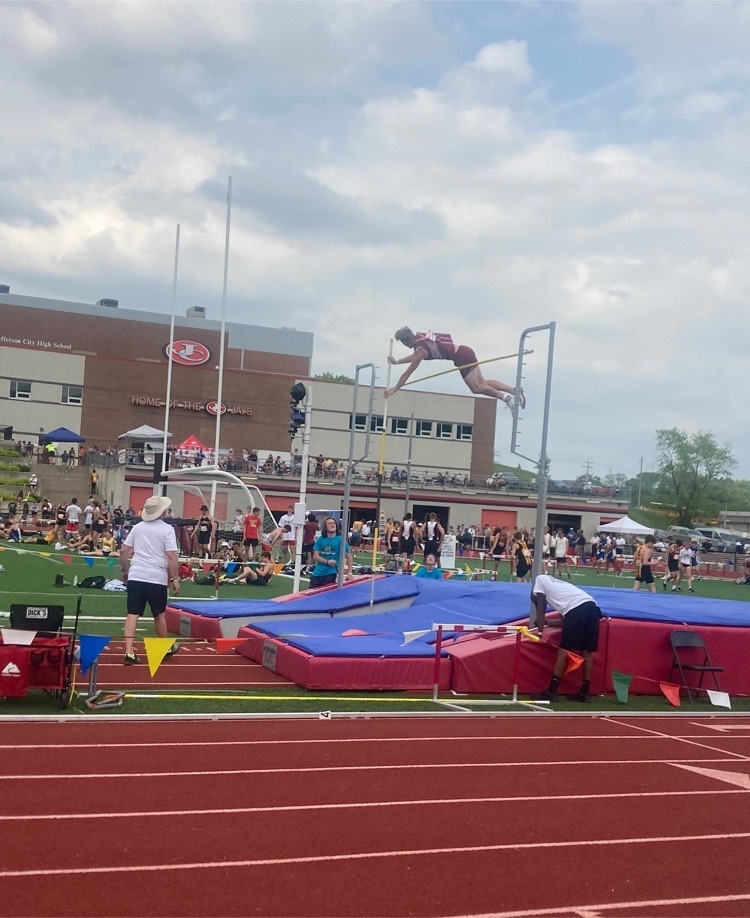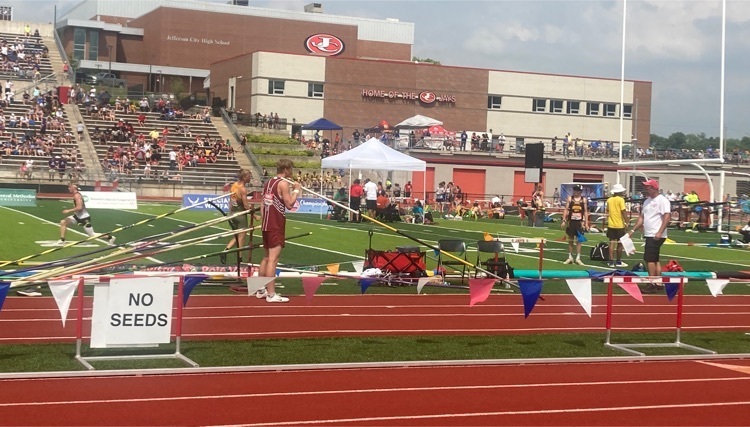 Congrats to Myra Baker on an All State 7th place finish in the 800m at the Class 2 State Championships with a 2:27.53.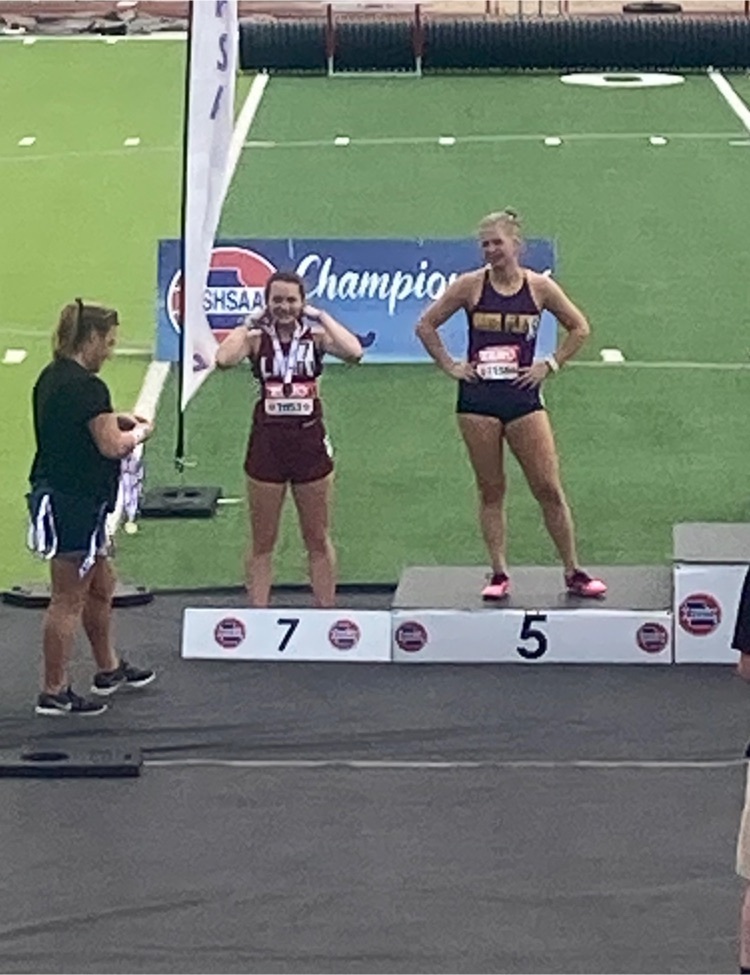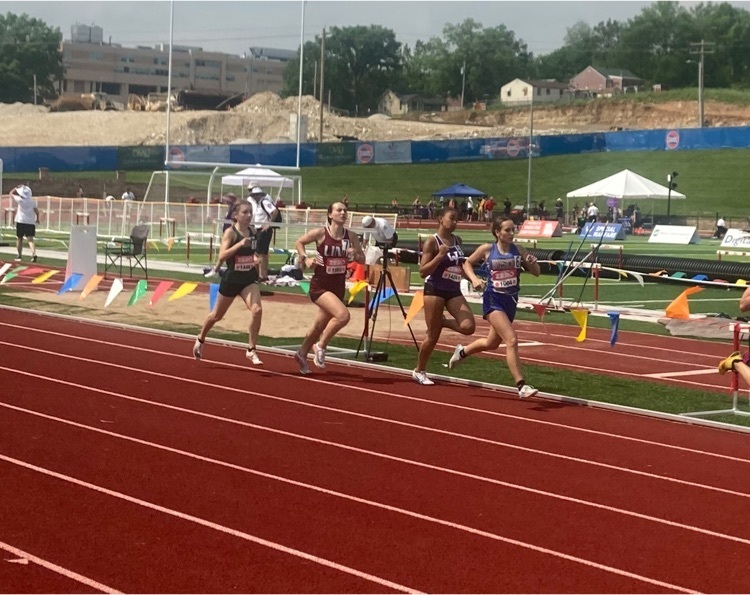 Congratulations to our retirees: Susan Patterson, Lisa Walsch, Elaine Deeken, Nancy Noland and Dena Smith! We wish you all the best!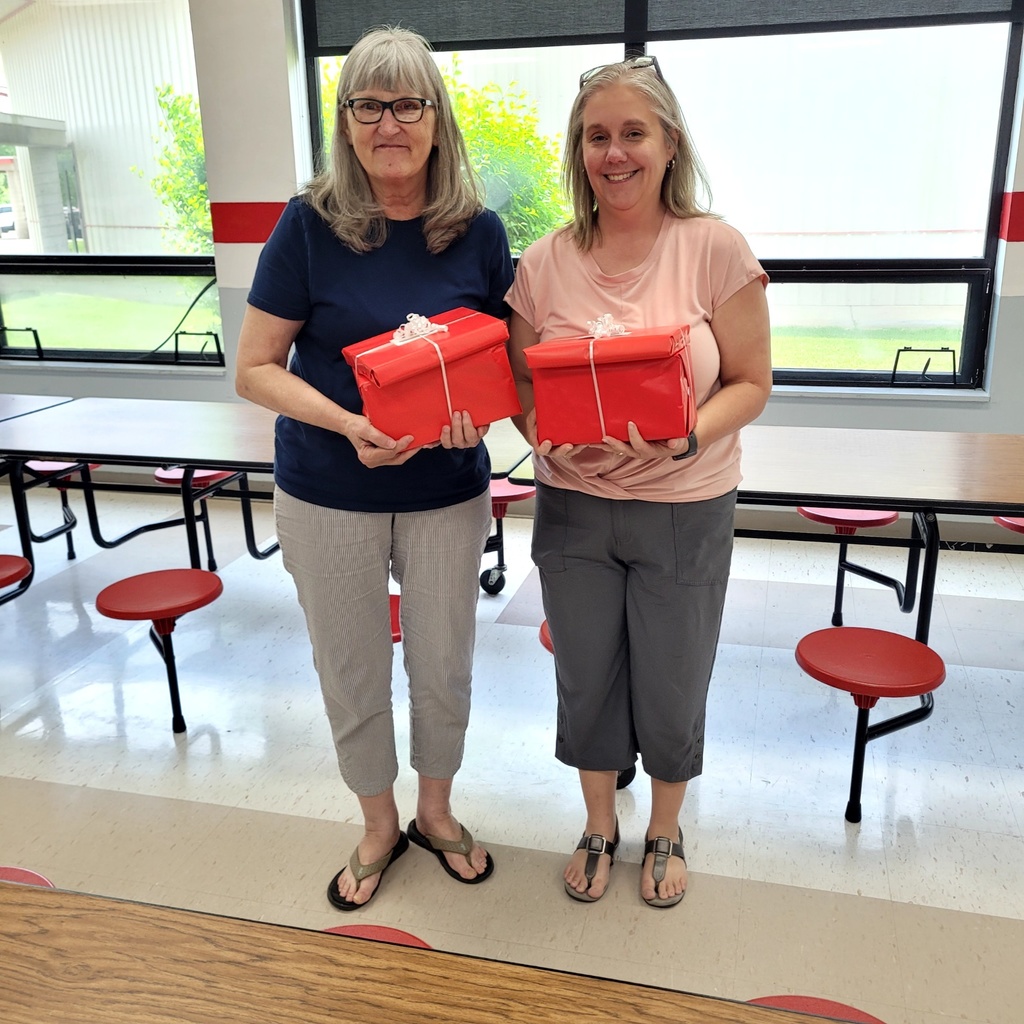 With summer school starting on Tuesday, anyone registering for summer school today or later will not have transportation for the first week and will have to be dropped off and picked up by car. During the first week of summer school, we will work on getting your child assigned to a bus if necessary, but they will not be able to ride a bus during the first week. Thank you for your understanding.

Parents of students attending summer school should have received an email today indicating your child's bus number. If you did not get an email or if you have questions, please contact us at 573–8 97–4200 extension 2100.

The Osage County R-II School District would like to thank the Masonic Lodge and Order of the Eastern Star Chapters out of Warrensburg, MO for the donation of iPads to two of our students. They will be put to great use and we are so very thankful!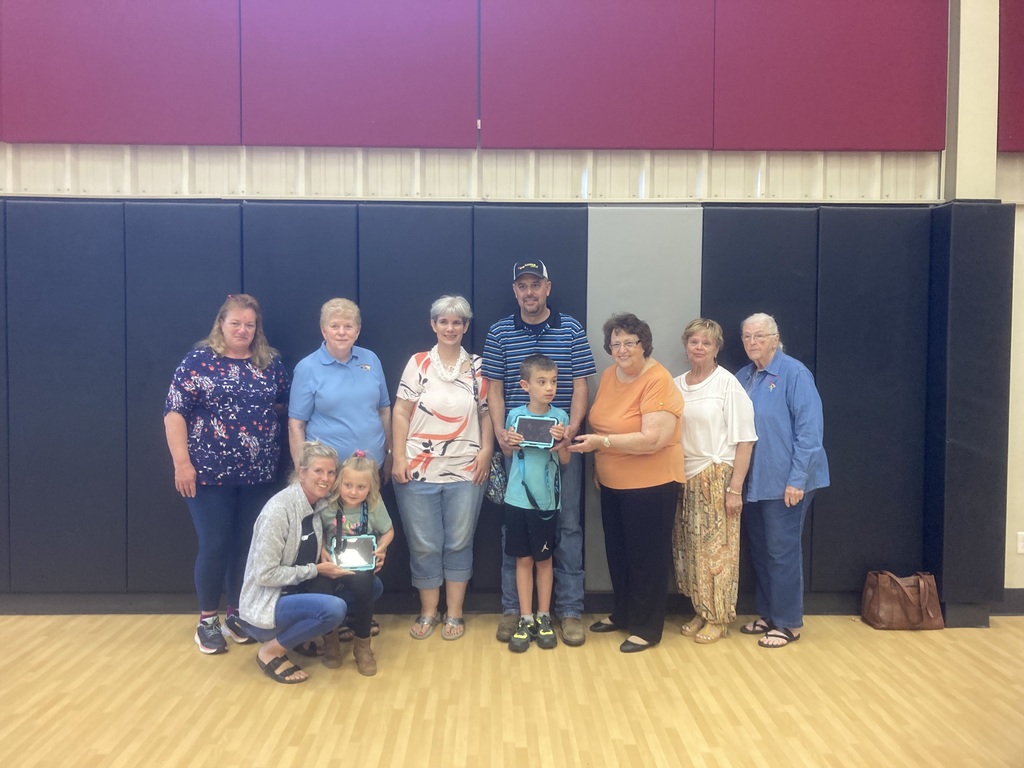 Final Bulletin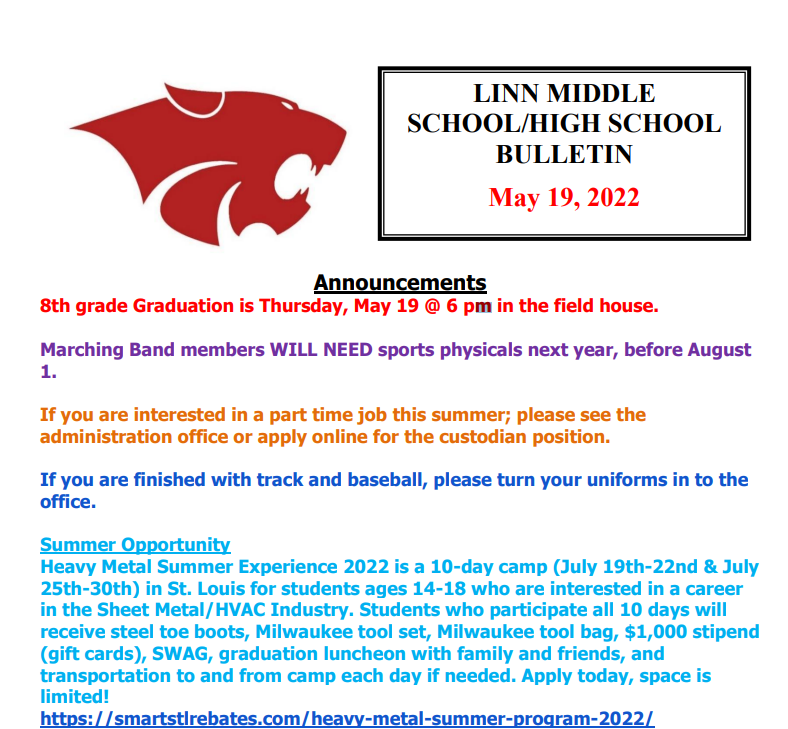 Friday, May 20 is the last day of school for the 2021-2022 school year. We will dismiss at 11:15 and lunch will not be served. Thank you all for another great year! For those attending summer school, we will see you on Tuesday, May 24.

May 18, 2022 Bulletin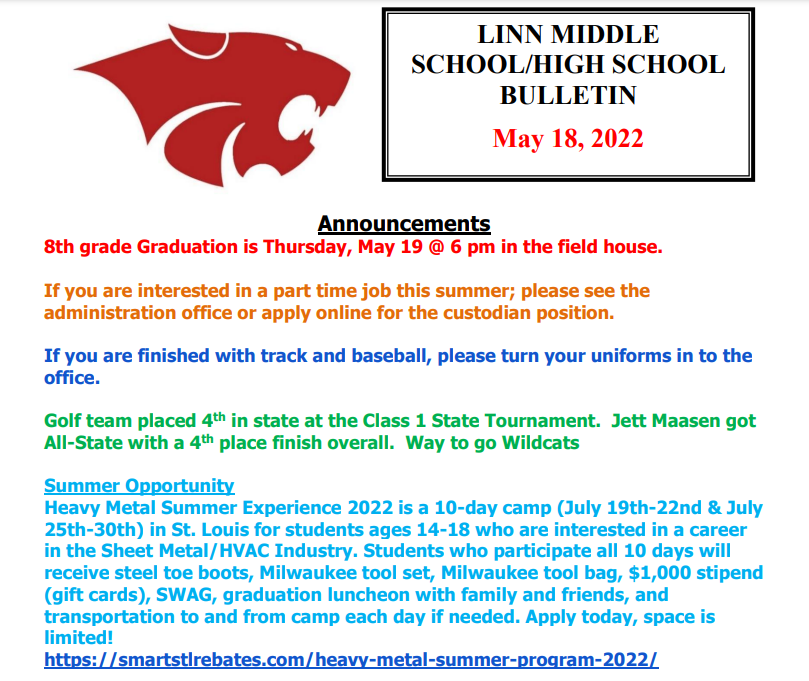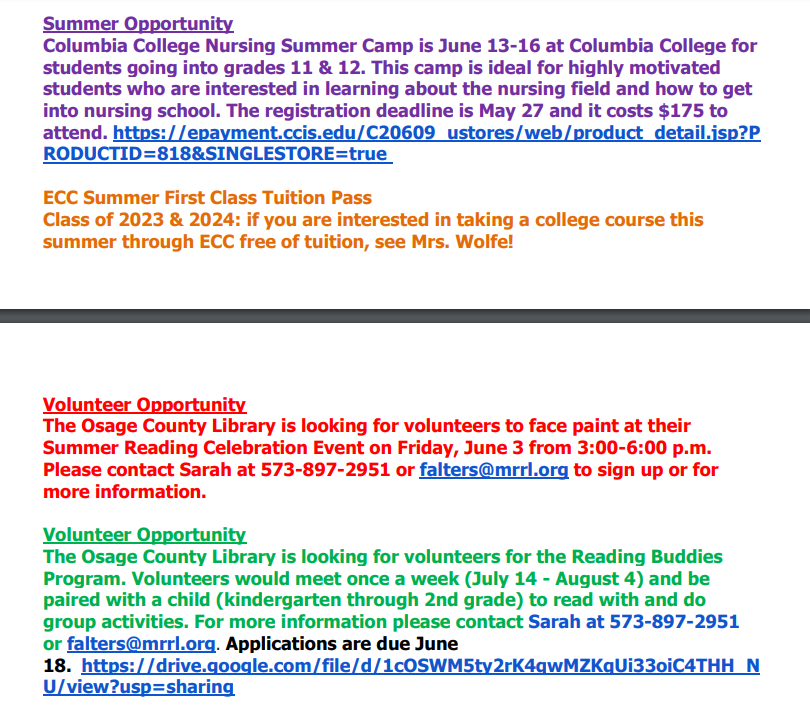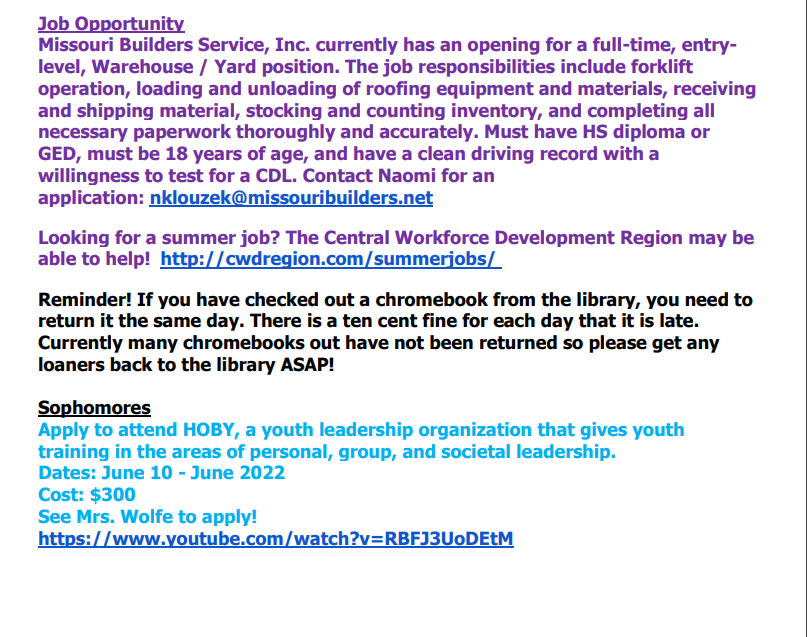 The summer school bus route descriptions are listed below. We will email out specific bus numbers once we have all the kids assigned based on these routes.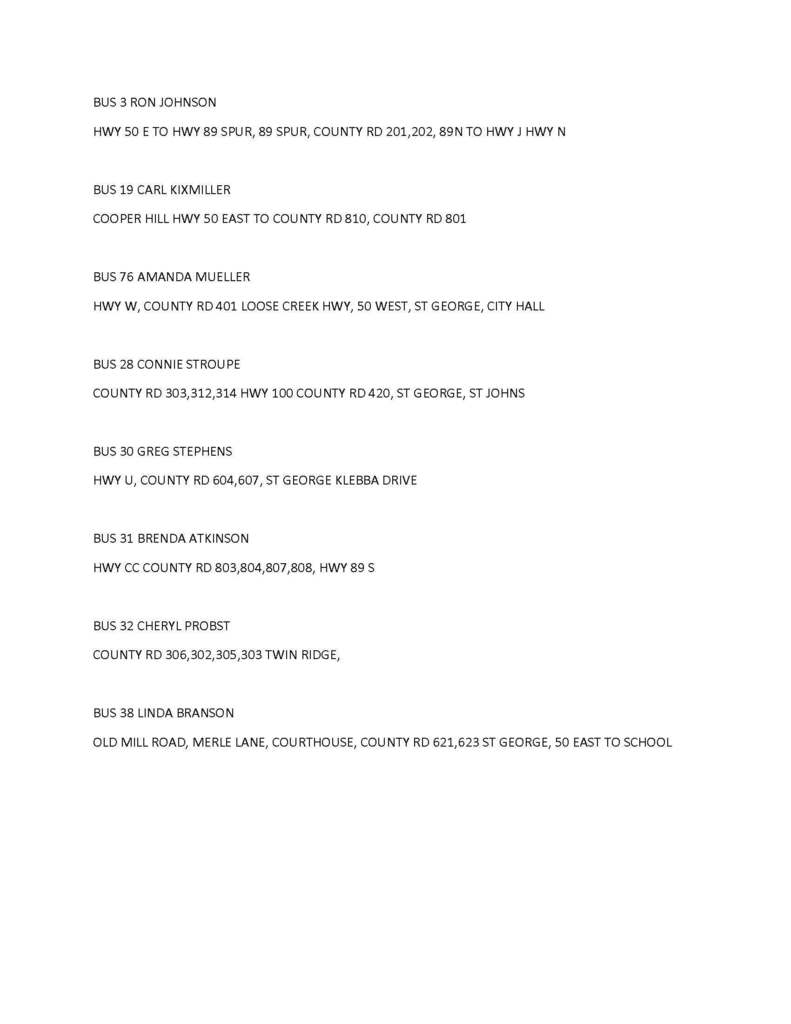 Summer School Welcome Letter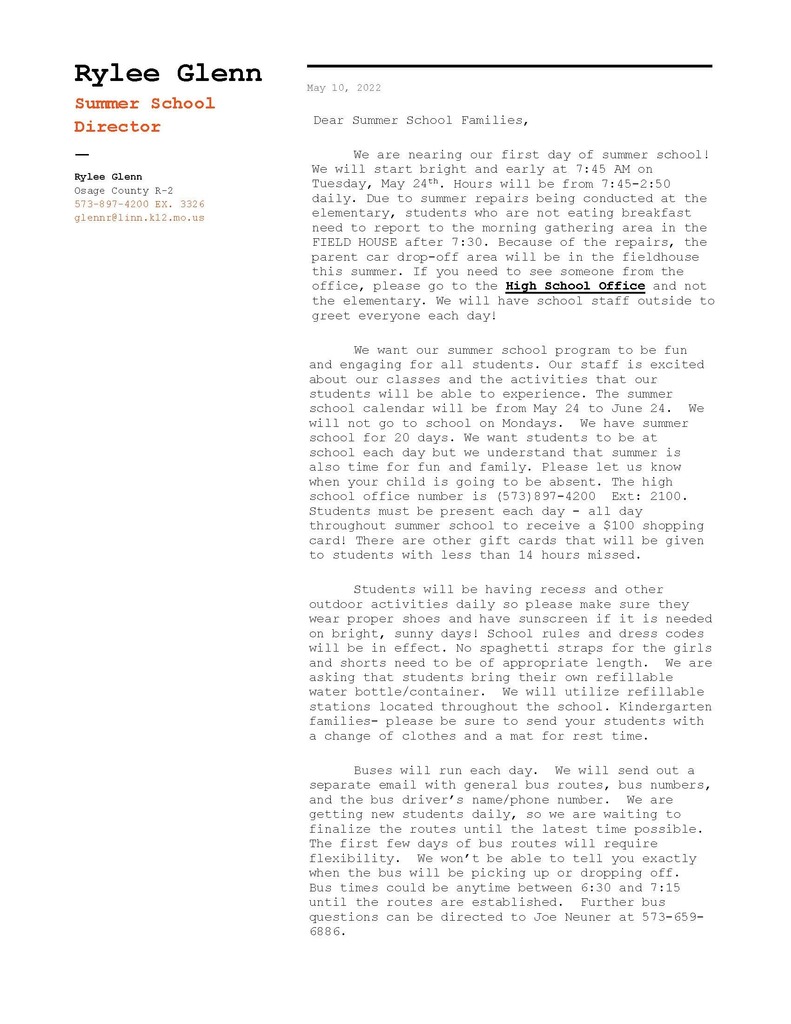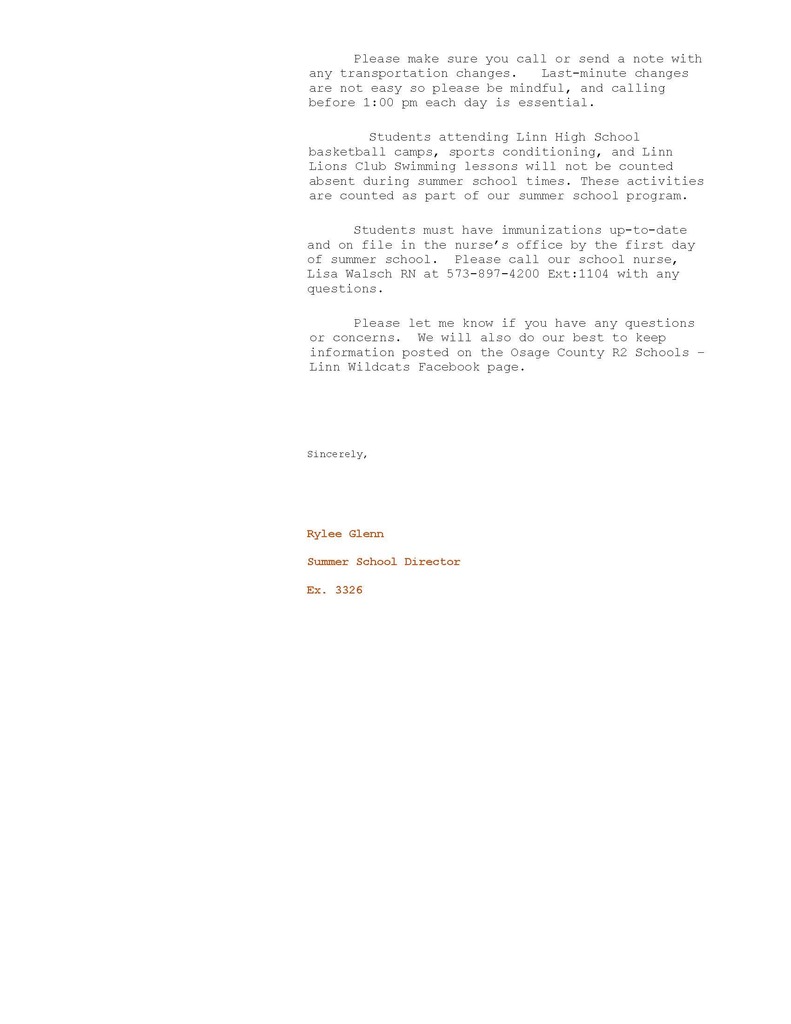 Big Congats to the Linn Golf team on placing 4th in state at the Class 1 State Tournament. Jett is All-State with a 4th place finish overall.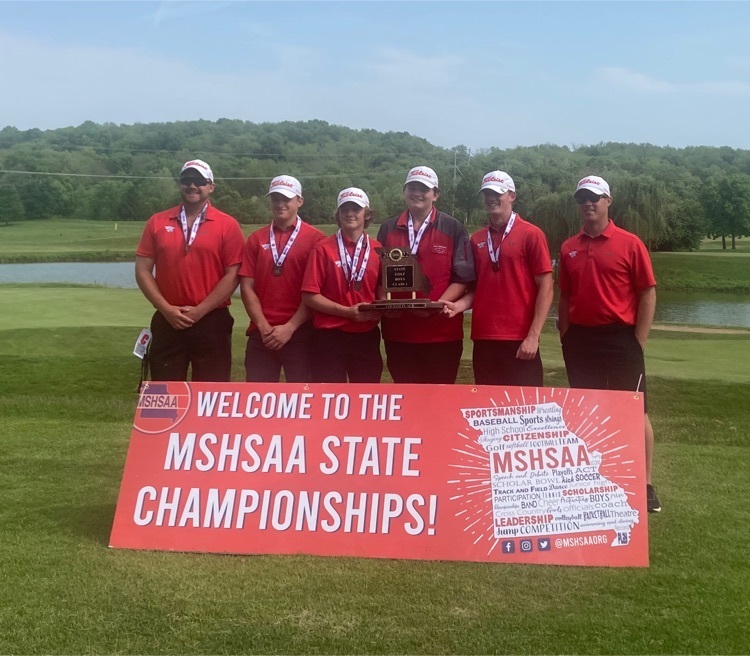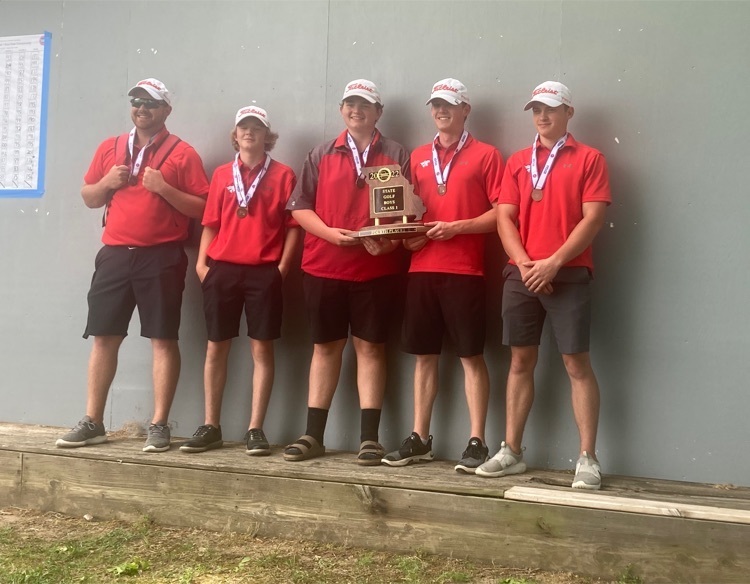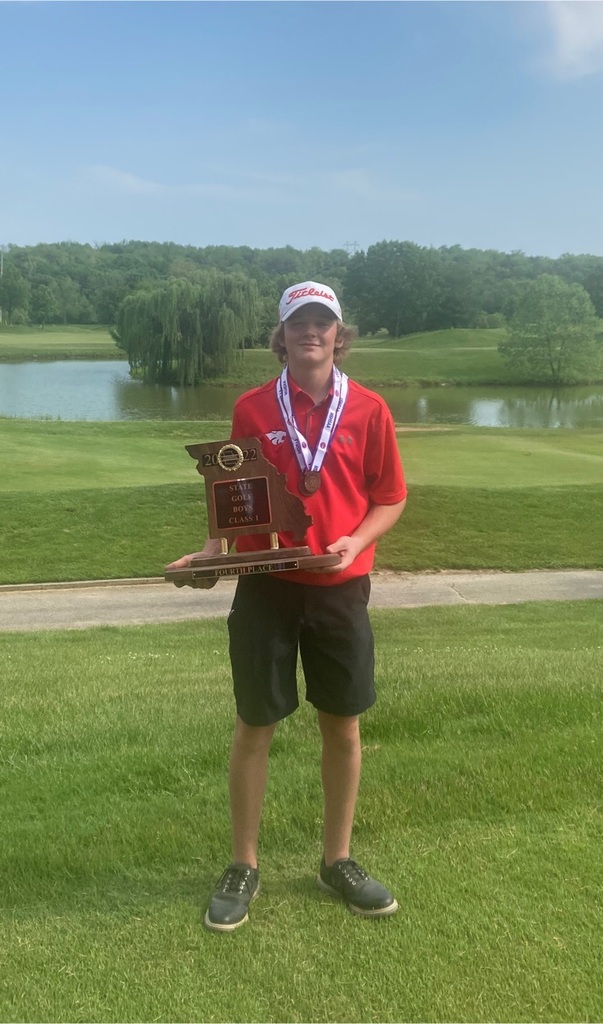 "8th grade promotion ceremony is Thursday at 6pm in the Fieldhouse. Students need to be there at 5:30. Refreshments will follow."
The golf team finishes day 1 of the state tournament in 6th place. Jett leads the way for the Wildcats with an 84 and is in 16th place. Connor and Britt shoot a 90 each and Rhett with a 104.


May 13, 2022 Bulletin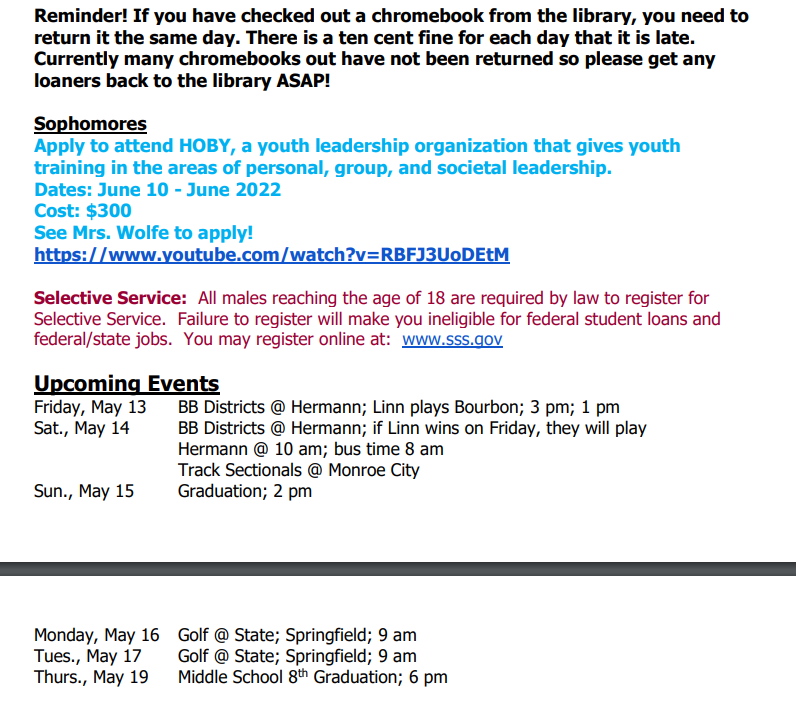 There will be a send off for the Linn Wildcat Golf Team on Sunday morning at 9am! The team will be departing from the school and driving through Linn on their way to play at the State event on Monday and Tuesday in Springfield at the Rivercut Golf Course. Stand on the Main street and cheer them on!. We will also have a gathering of supporters at the square! GO WILDCATS!