Volleyball season comes to an end with a 3-0 loss to Hermann in district play.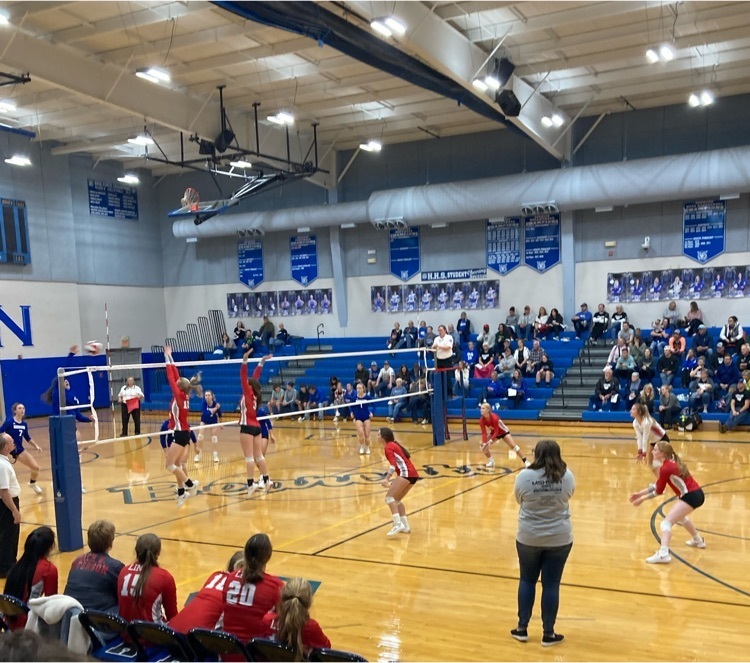 Thank you OC-ADCAT for bringing Brandon White to speak to our student body.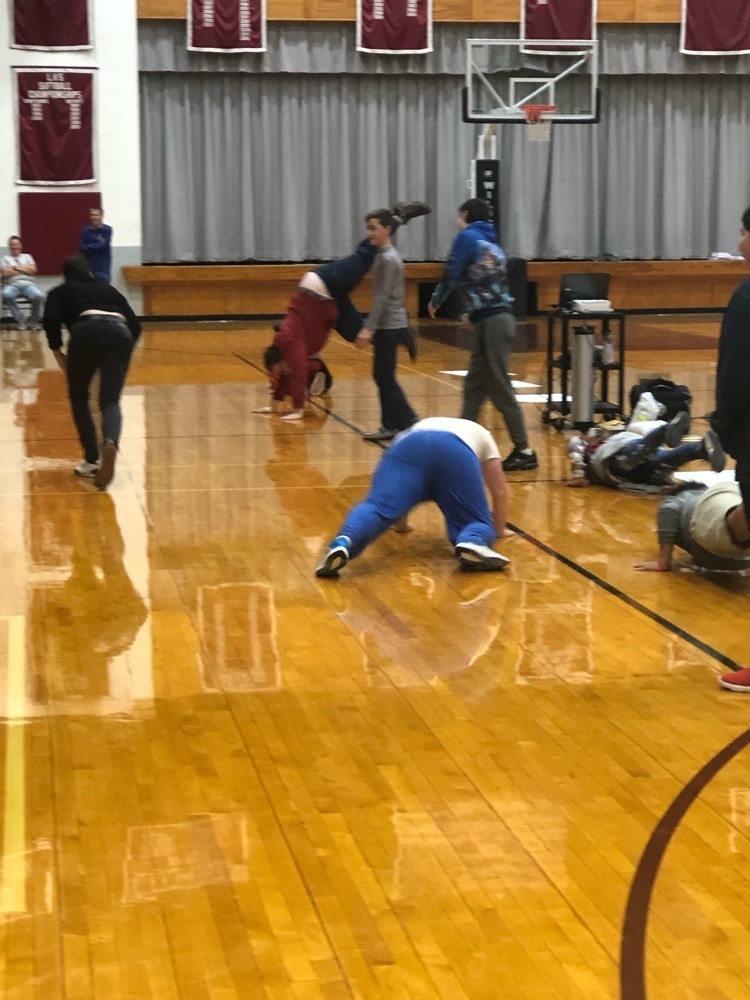 October 22, 2021 Bulletin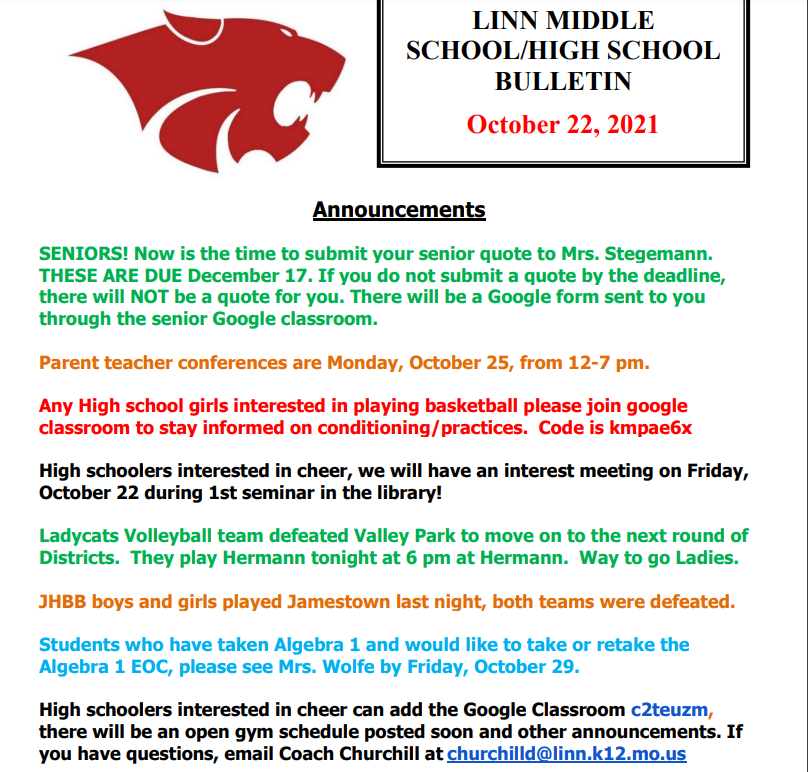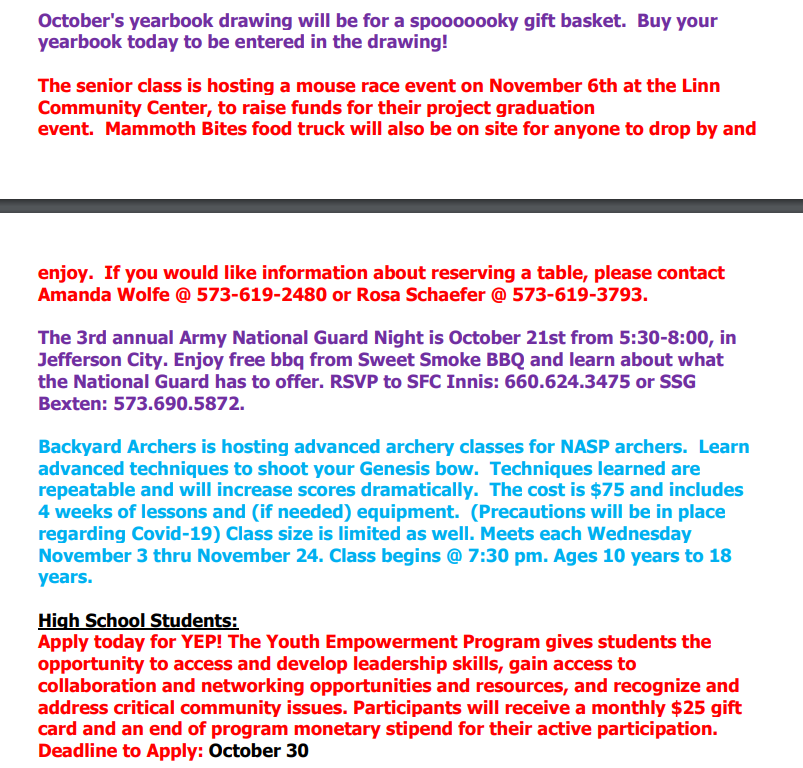 Wildcats volleyball takes the 3rd set and defeat Valley Park 3-0. Play Hermann tomorrow night at 6pm at Hermann.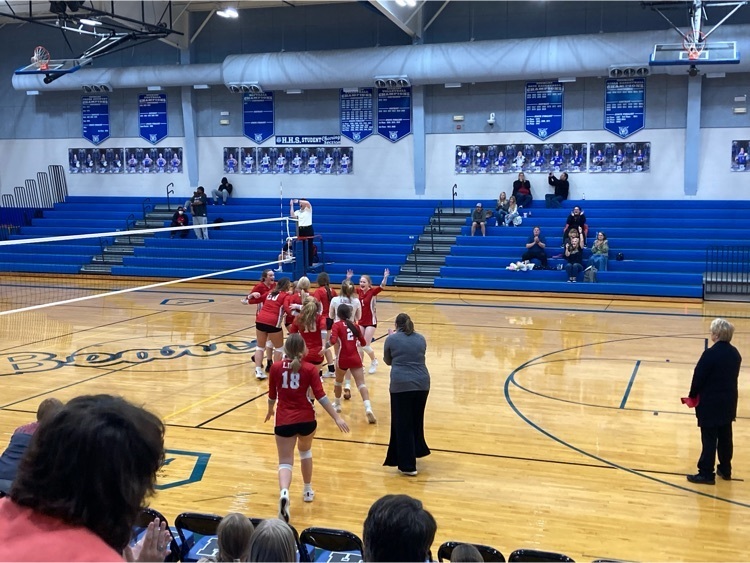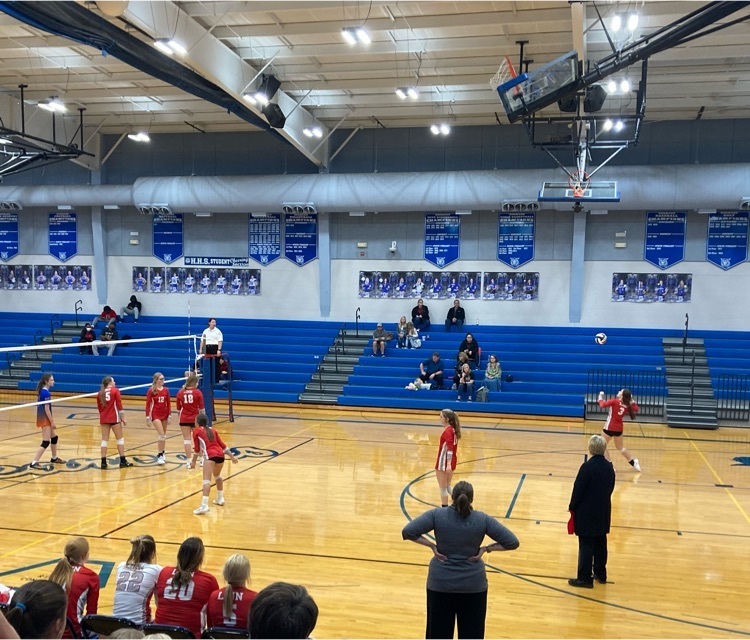 Linn takes the first set against Valley Park 25-23.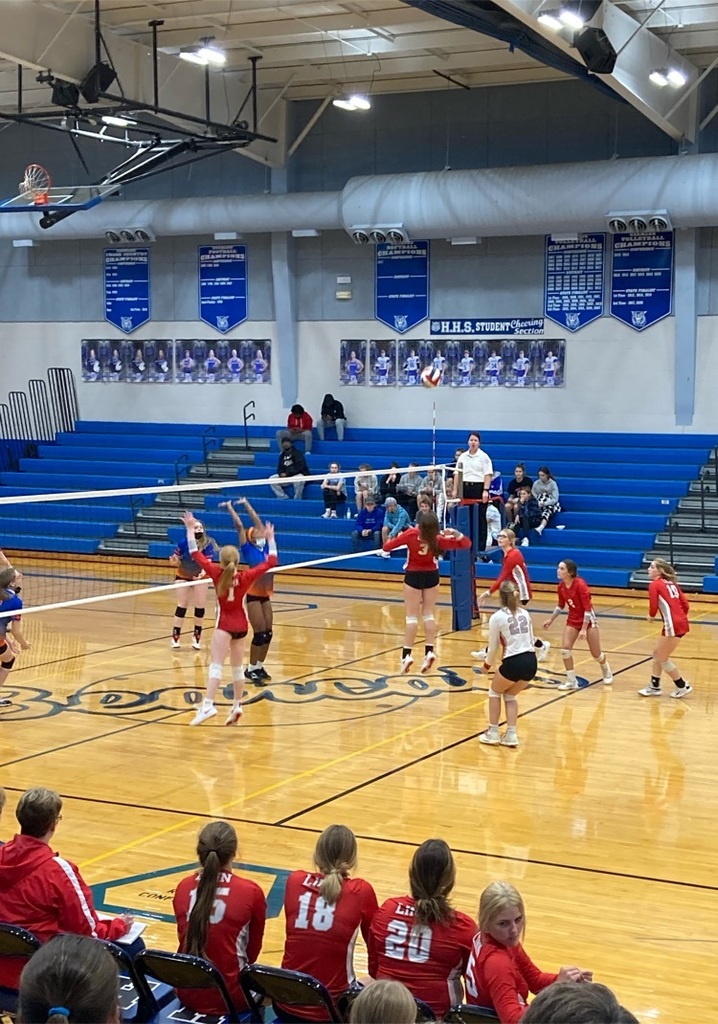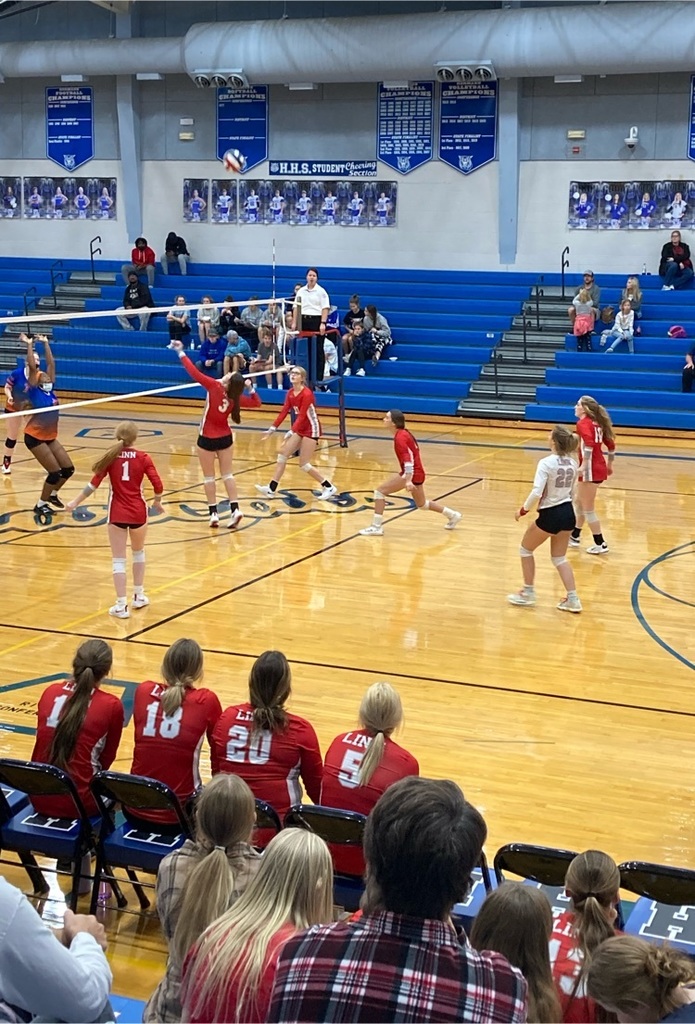 October 20, 2021 Bulletin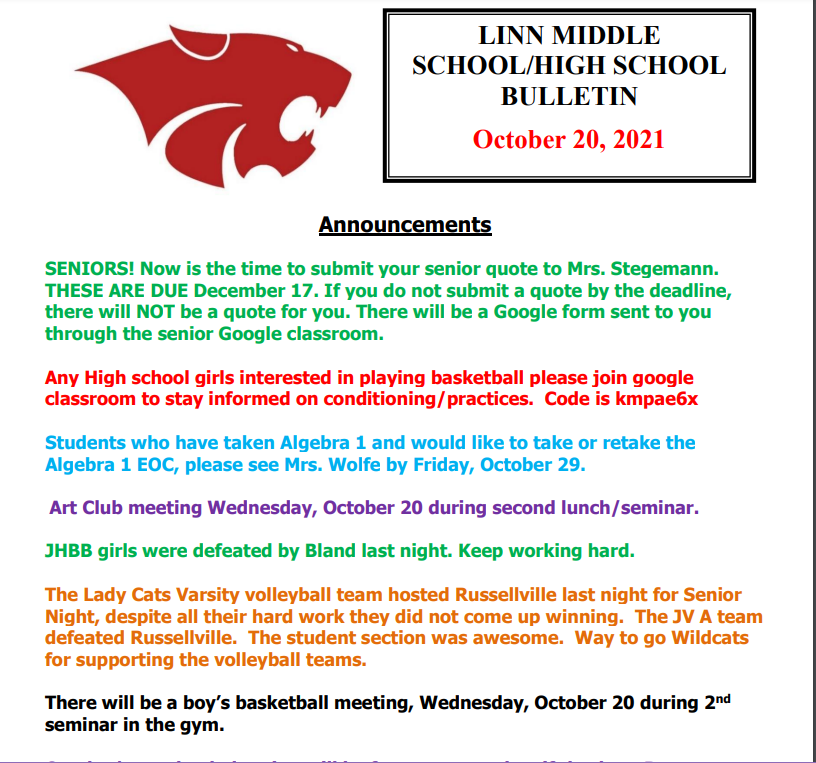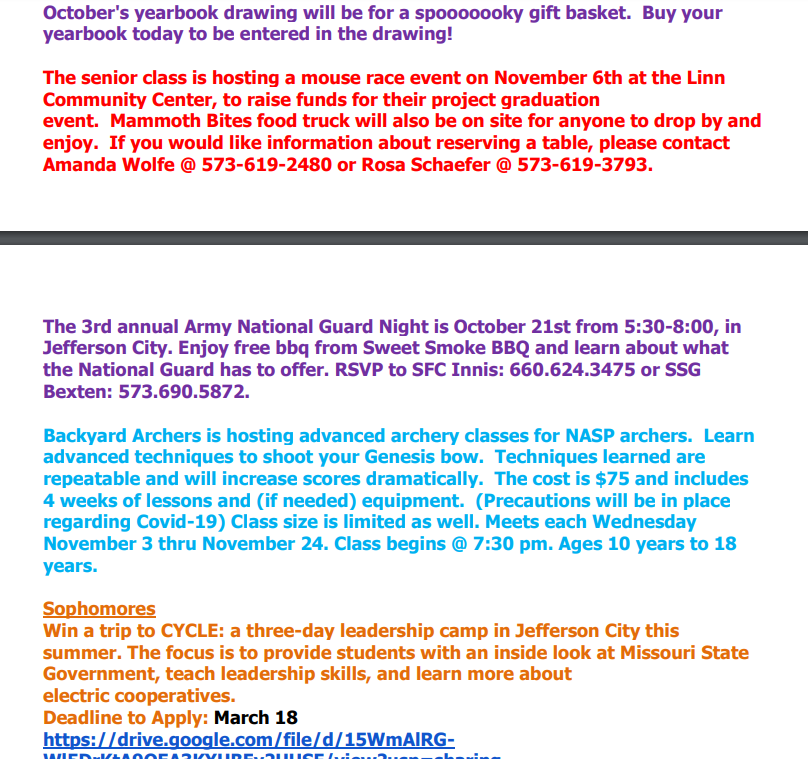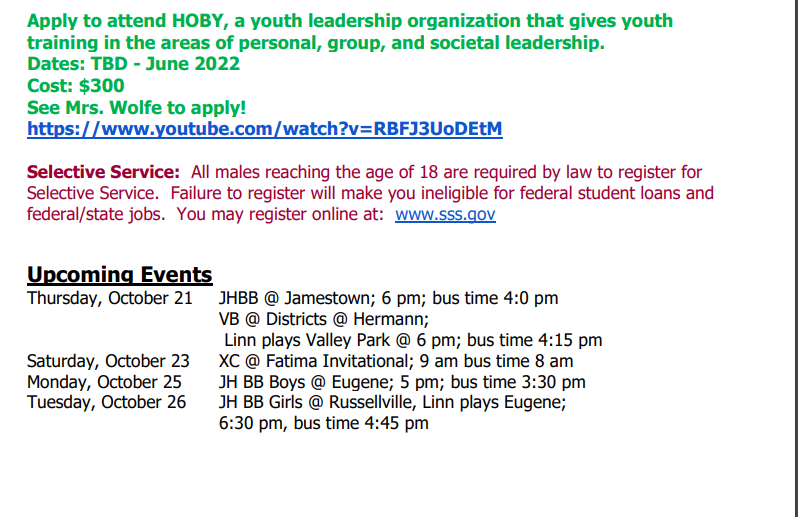 October 19, 2021 Bulletin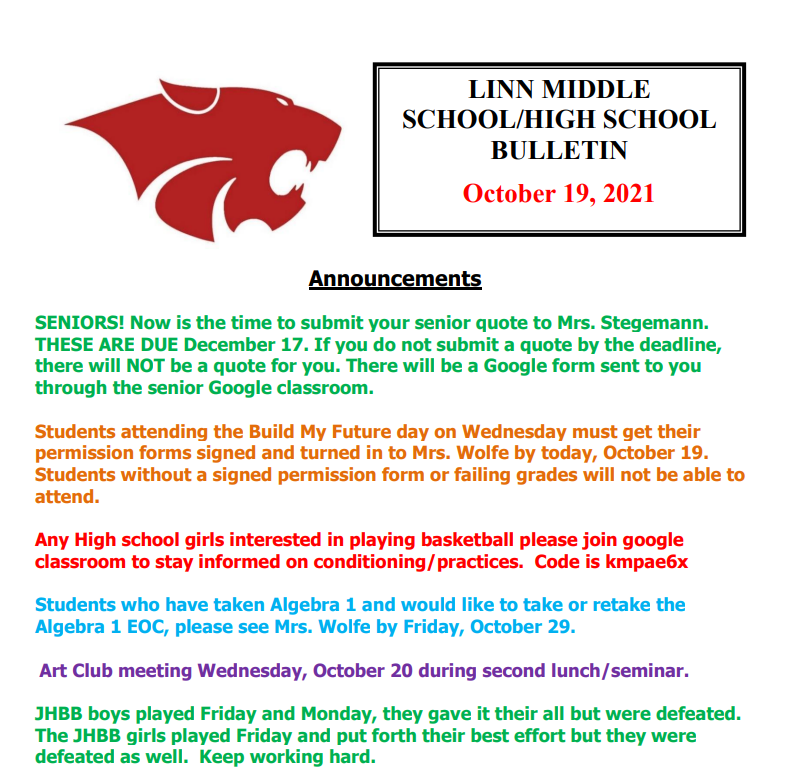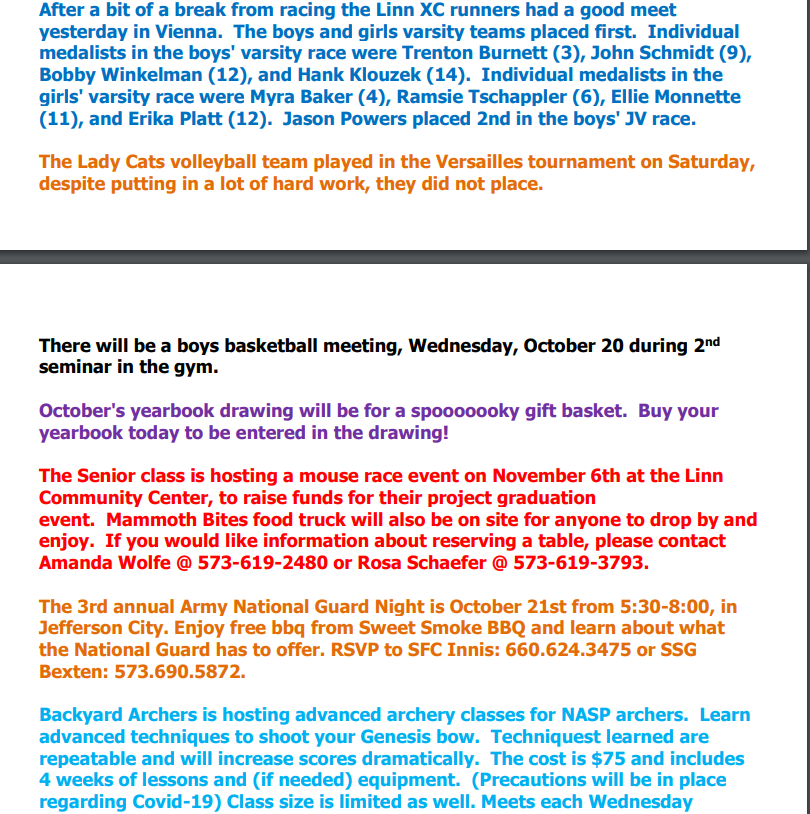 Linn Wildcats Athletics Week of 10/18/21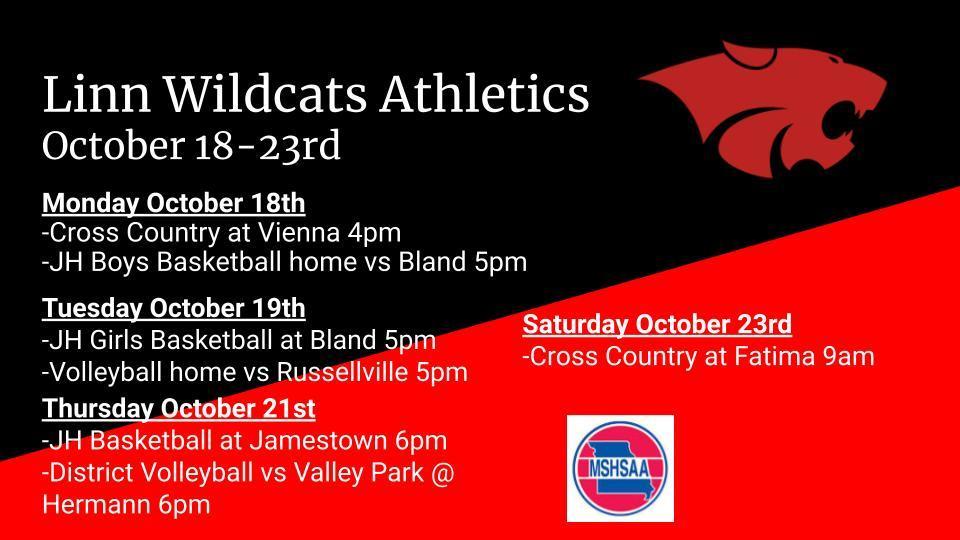 The District Championship Game between Russellville and Iberia is being moved from Linn to the turf field at California due to the saturated field conditions. Game will still be played at noon on Saturday.
Lady wildcats fall to Iberia in a tight game 3-0 to end the softball season. Good job ladies.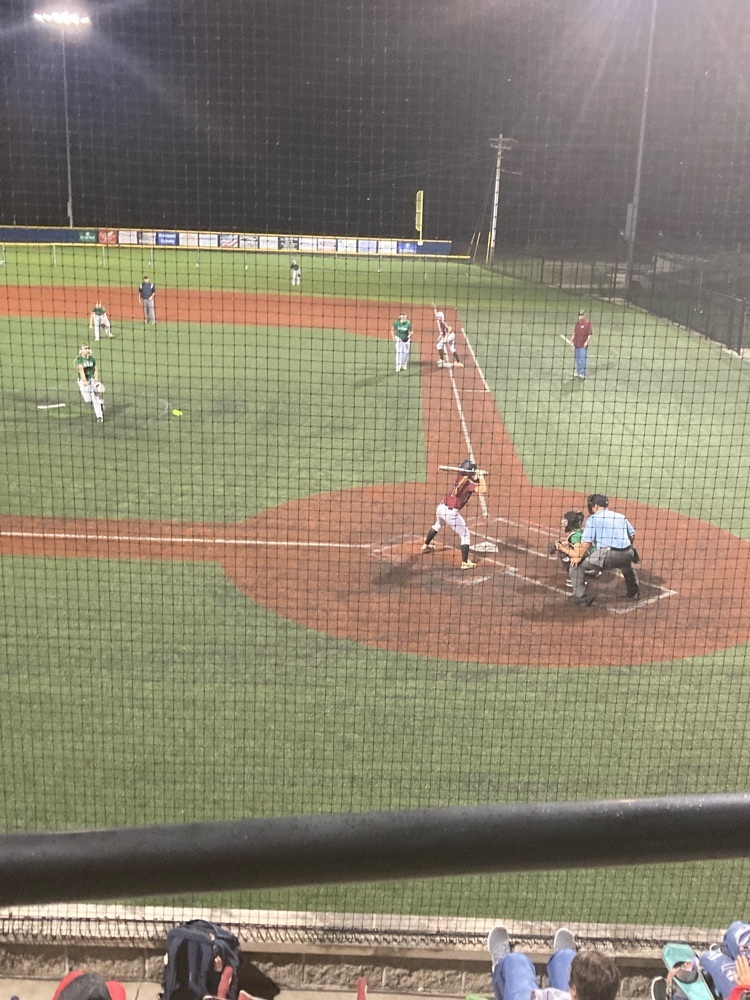 Scholarships & Deadlines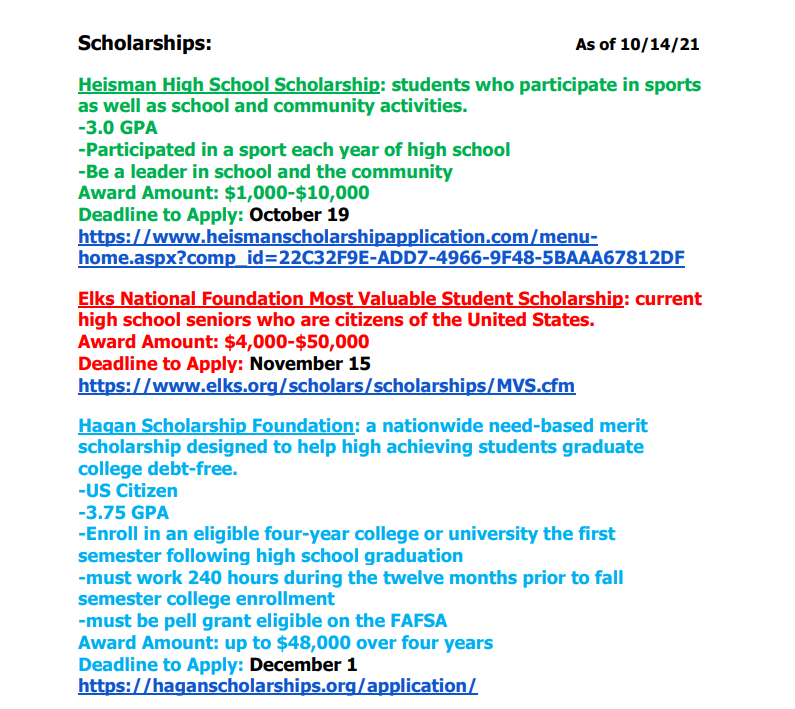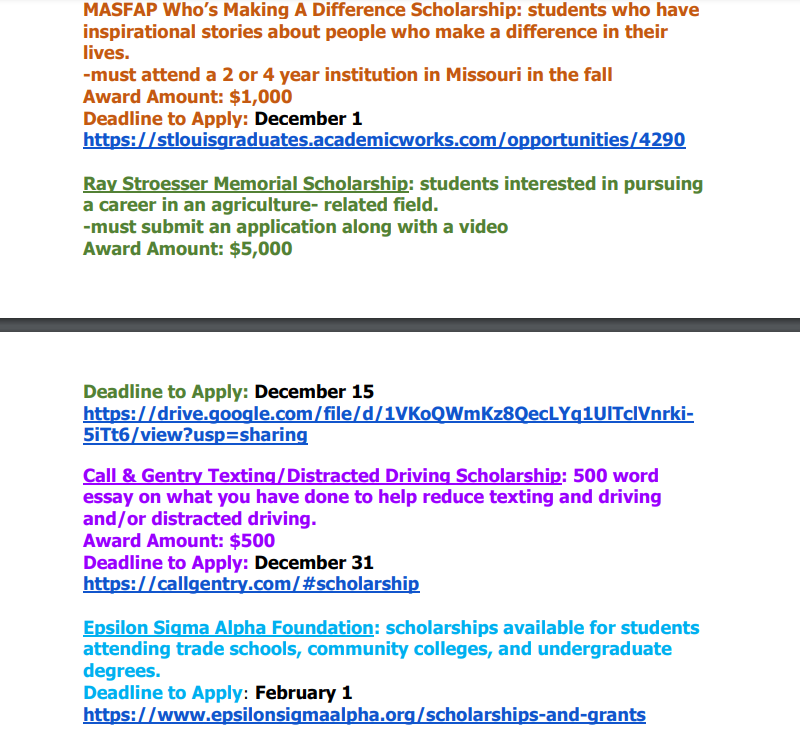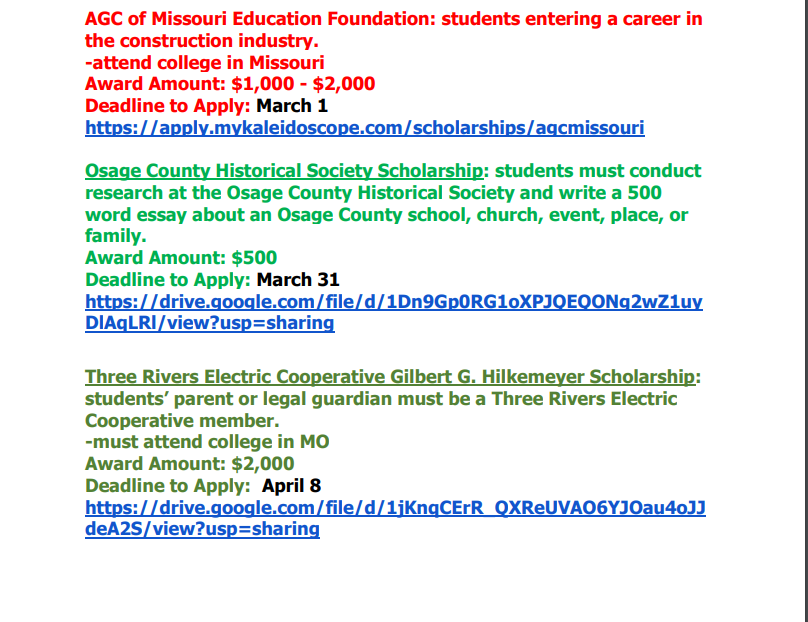 October 14, 2021 Bulletin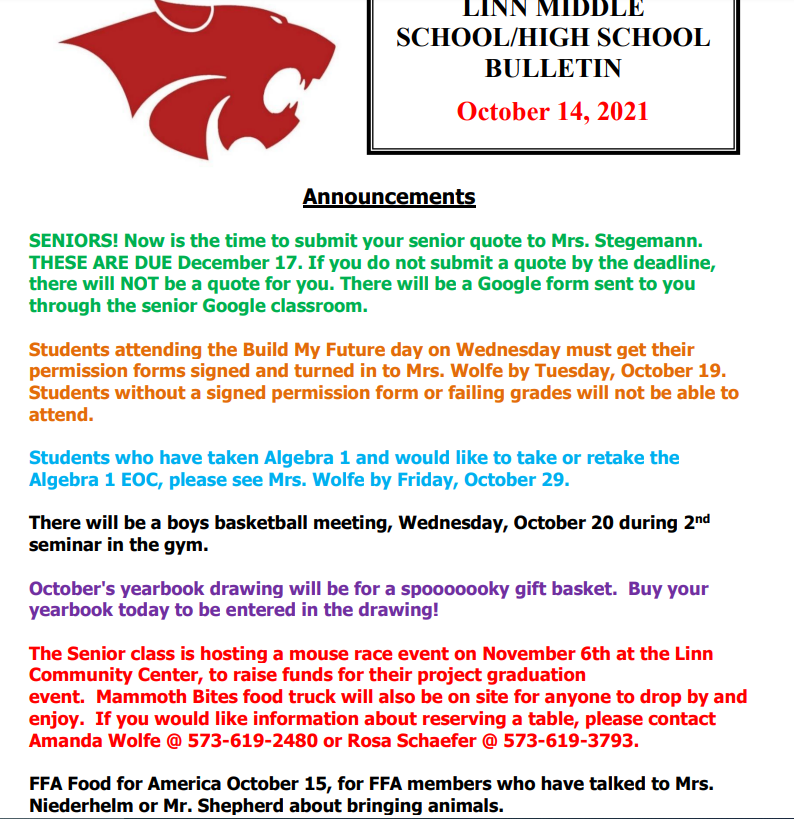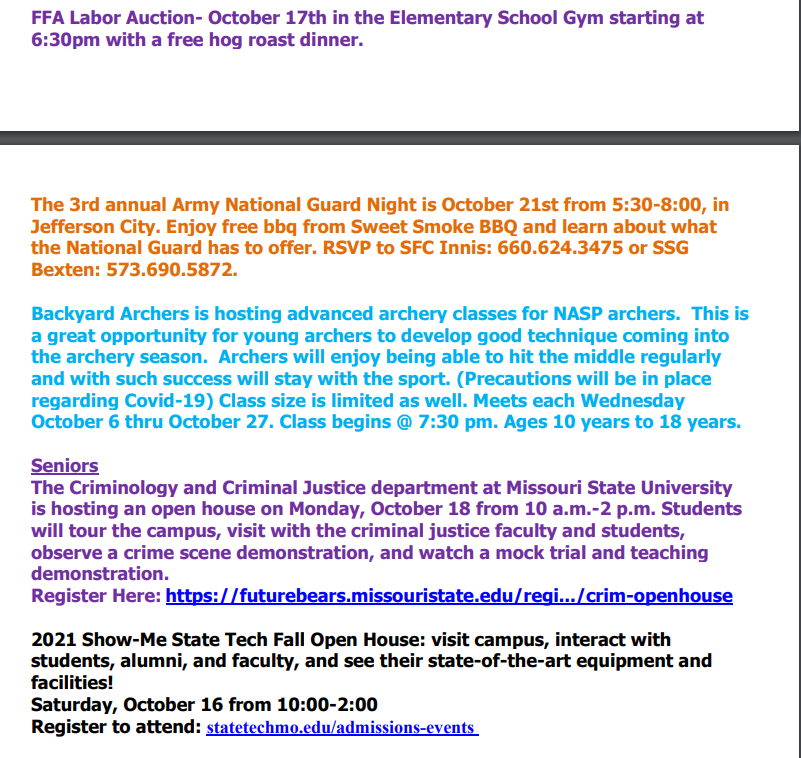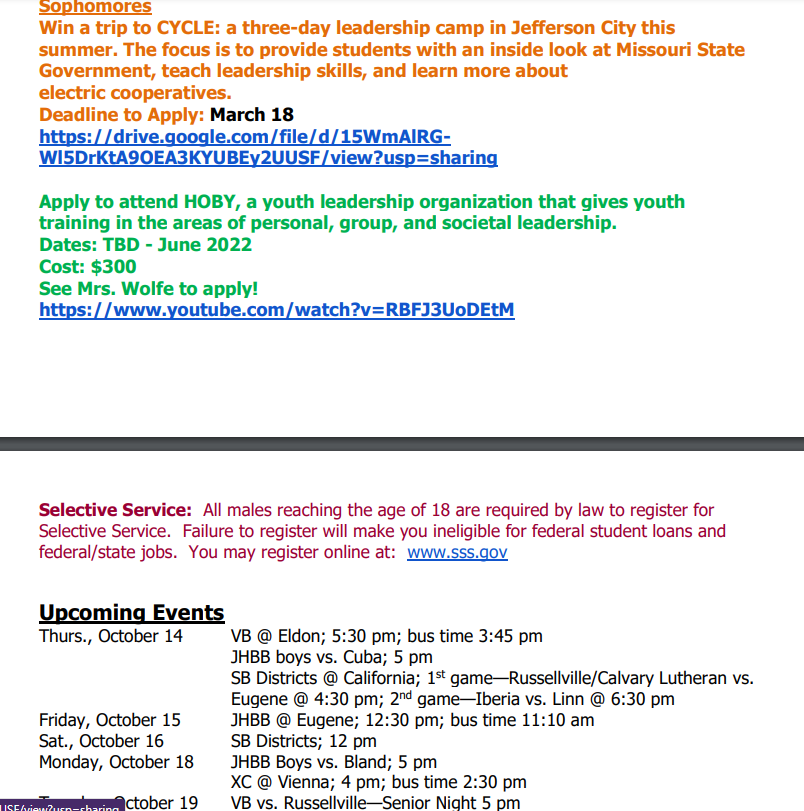 District Softball for tonight is moved to the turf field at California. Game times remain the same: 4:30 Russellville vs Eugene 6:30 Iberia vs Linn
Lady Wildcats with a walkoff win the 7th with a two run single to get the Wildcats a 5-4 victory over Belle.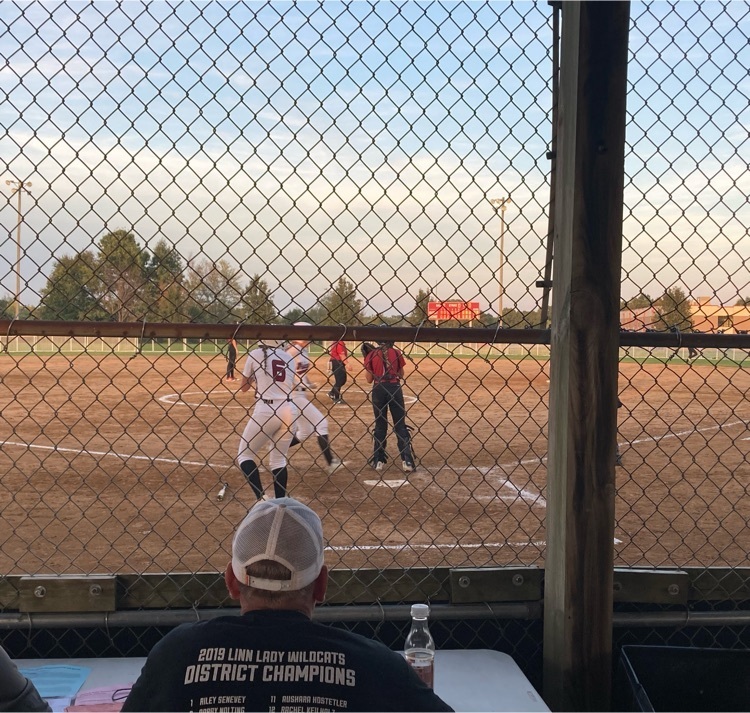 October 12, 2021 Bulletin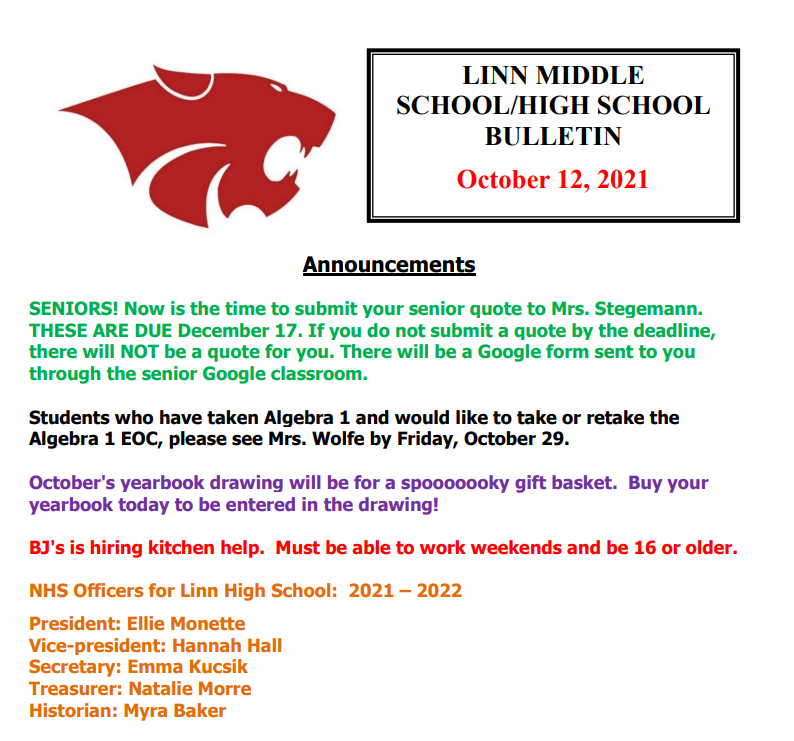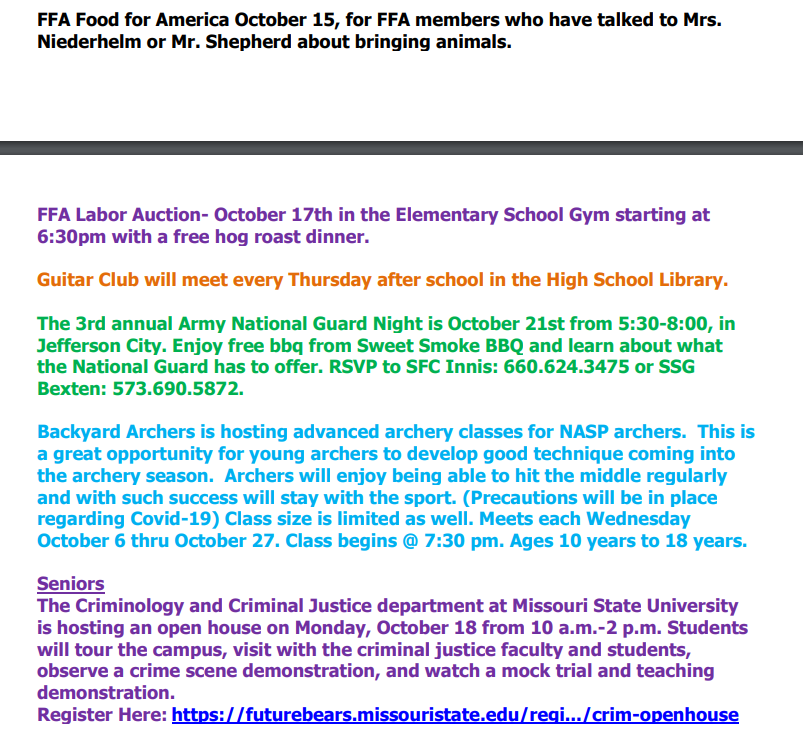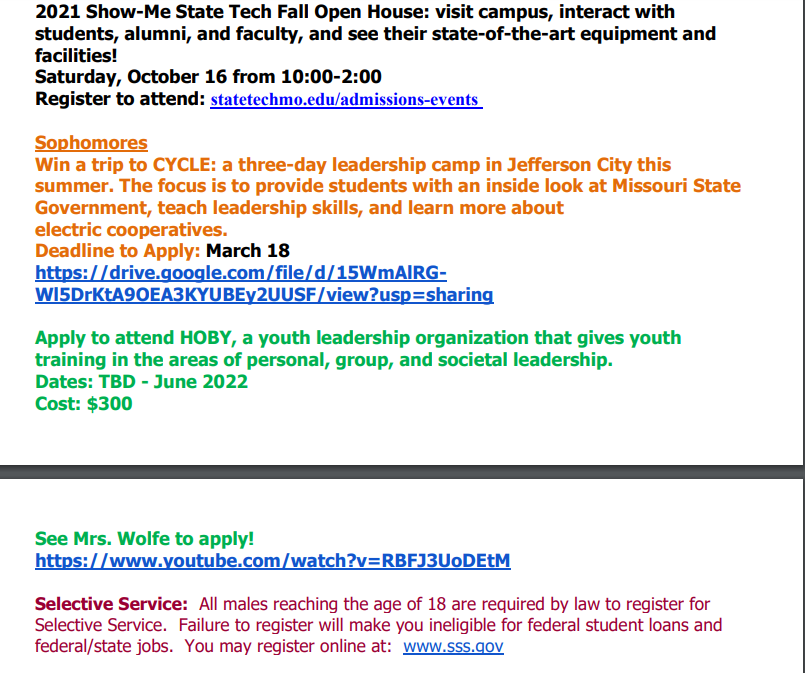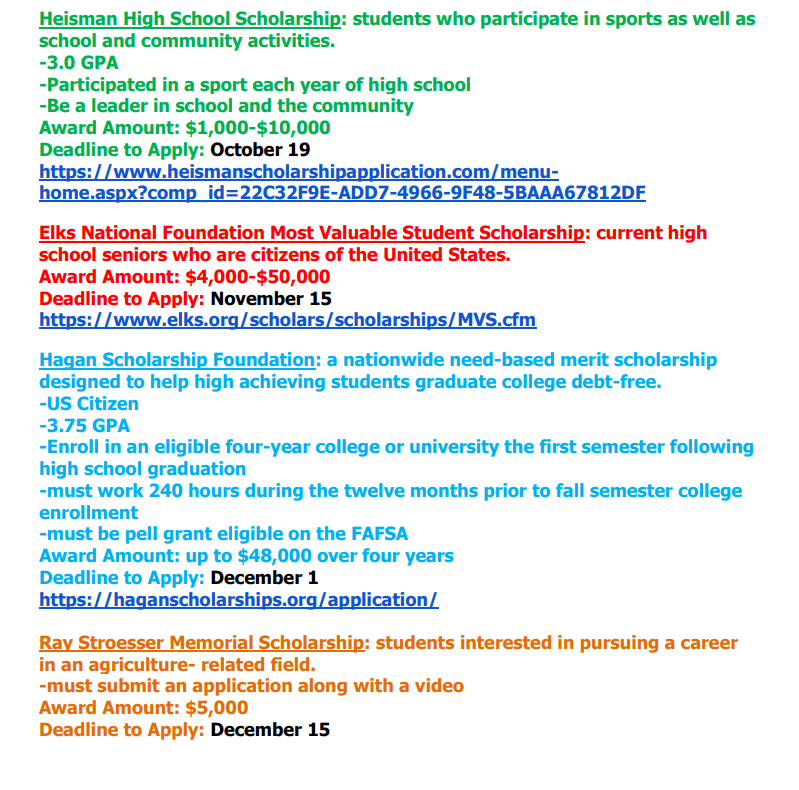 District Softball at Linn has been moved up from Wednesday to Tuesday due to the weather forecast for the remainder of the week. All games to be played at Linn. Tuesday 10/12/2021 2:30pm Iberia vs Laquey 4:30pm Linn vs Belle 6:30pm Eugene vs Dixon Currently Semifinals are Thursday 10/14/21 4:30pm Russellville vs Eugene/Dixon Winner 6:30pm Semifinal #2 Saturday 10/16/21 noon Championship Game

Mark your calendars for the upcoming Fall Craft Show on October 24th.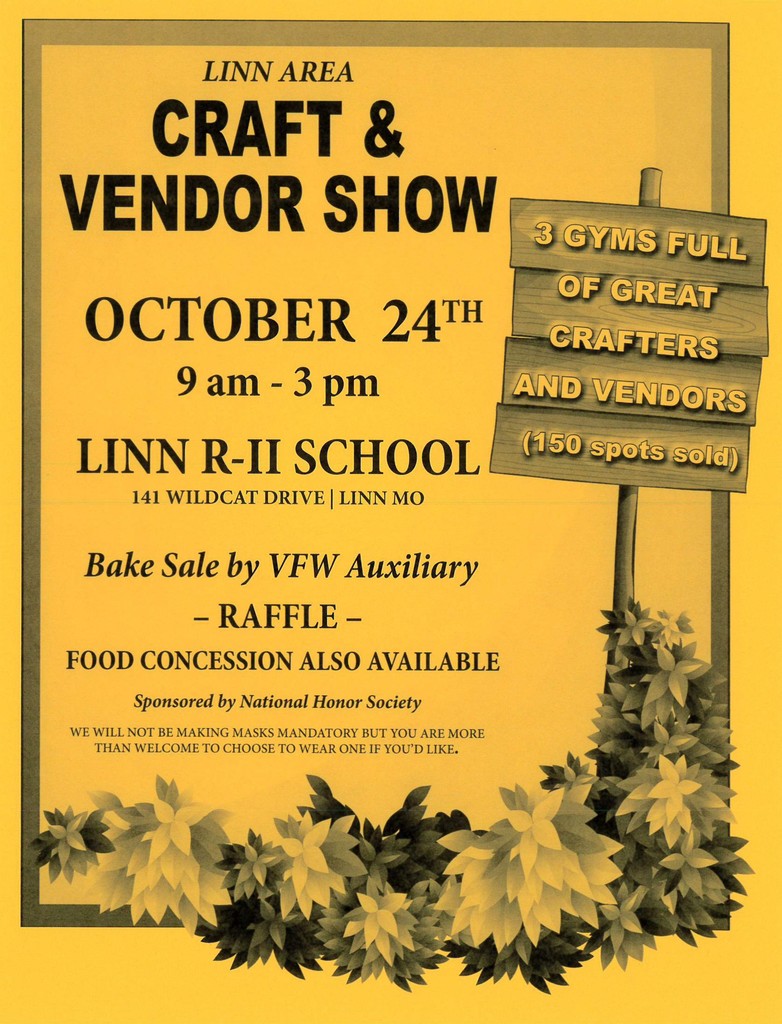 Lady Wildcats take the consolation game in the Belle Tournament 2-0.
The Wildcats loses to the Panthers 35- 14