JH girls basketball travels back to the Harrisburg Tournament to take on the Russellville Indians!
Congratulations to the newly elected members of the Middle School Student Council!!!!!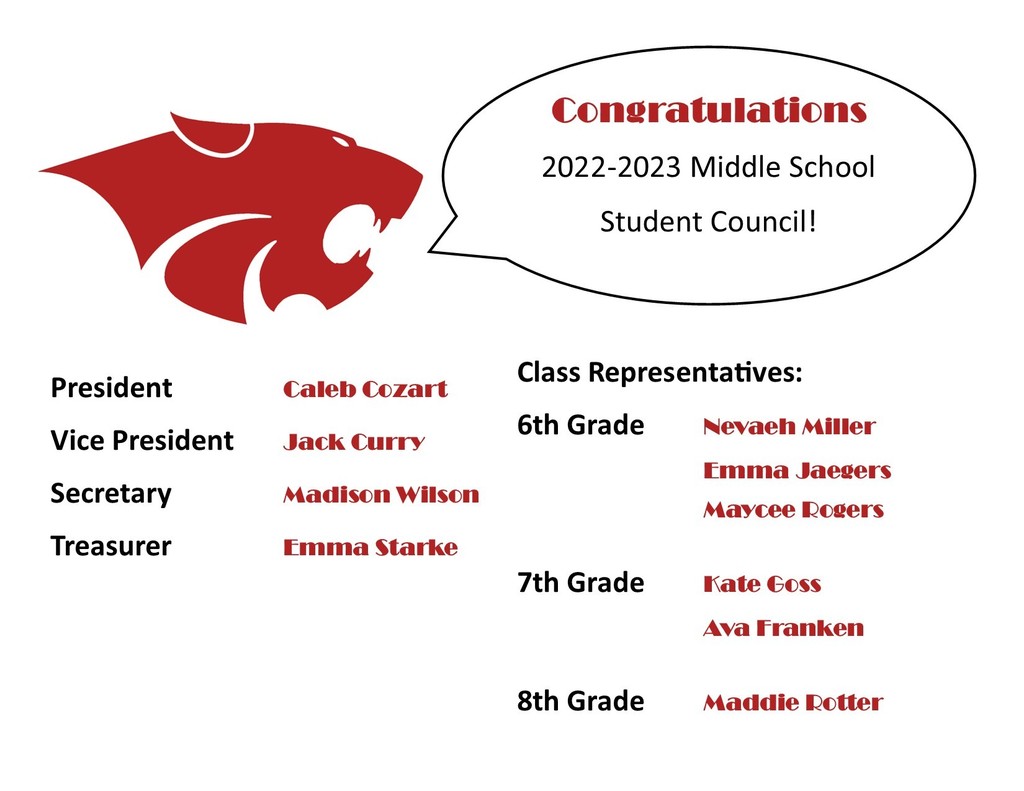 Linn JH boys back at it in the Harrisburg Tournament. Tonight they play the Harrisburg Bulldogs.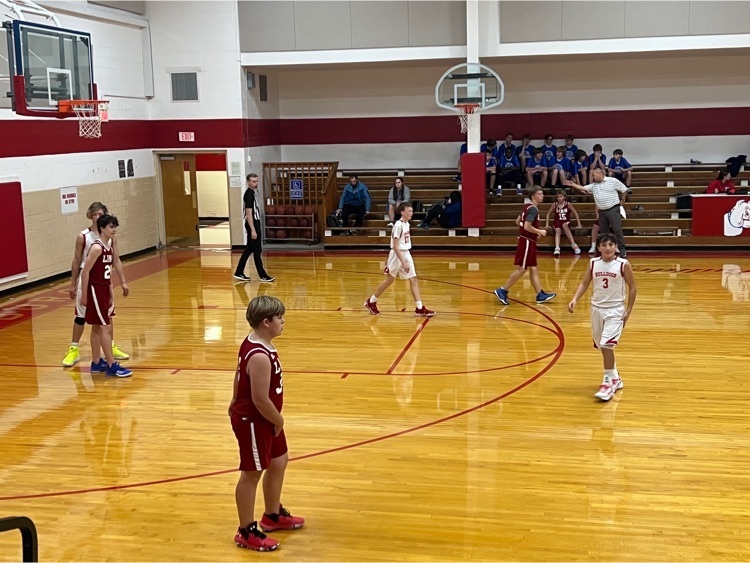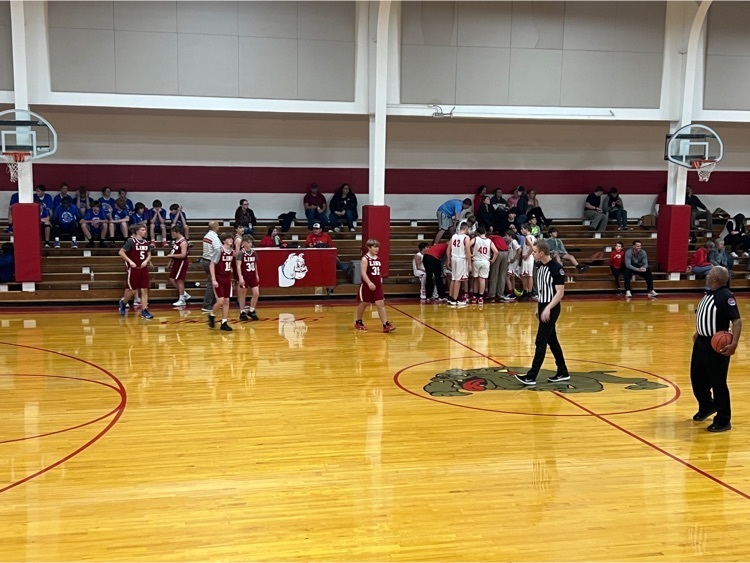 The Heisman Trophy Trust announced the 2022 School Winners for the Heisman High School Scholarship. Congratulations to Aushara Hostetler and Rhett Robinson for being Linn High School's recipients! The Heisman Memorial Trophy is annually awarded to the most outstanding college football player in the nation. The Heisman High School Scholarship extends the Heisman prestige to our nation's most esteemed high school seniors by recognizing and rewarding outstanding scholar-athletes who understand that the most important victories not only happen on the field, but in their schools and communities. These remarkable young leaders set an example and make a game-changing difference every day, paving the way to greatness for everyone around them. To apply, students must be graduating with the class of 2023, have a cumulative weighted high school grade point average of a B (3.0) or better, participate in at least one of the sports recognized by the International Olympic Committee, the Paralympic Games and/or the National Federation of State High School Association and be a leader in his/her school and community.

High School Boys Jamboree tonight! Linn vs Chamois Chamois vs Iberia Linn vs Iberia Please watch the games on YouTube! Osage R-2 Athletic Dept
https://youtu.be/siQy2ZDSXAk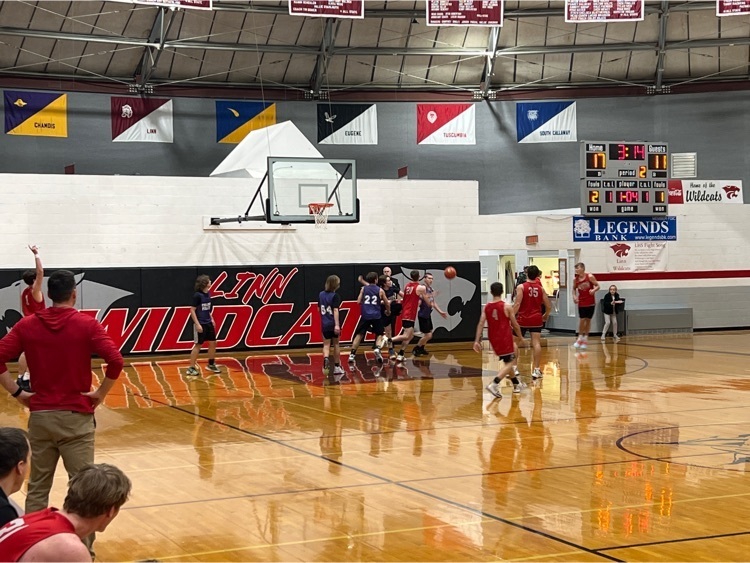 Osage County R-2 will be in session today. Please exercise caution giving yourself extra time. If you have a new driver, err on the side of caution.
Linn is in Harrisburg's JHBB tournament this week. Tonight they face Blair Oaks!

Linn JH Boys basketball is about to take on the New Bloomfield Wildcats!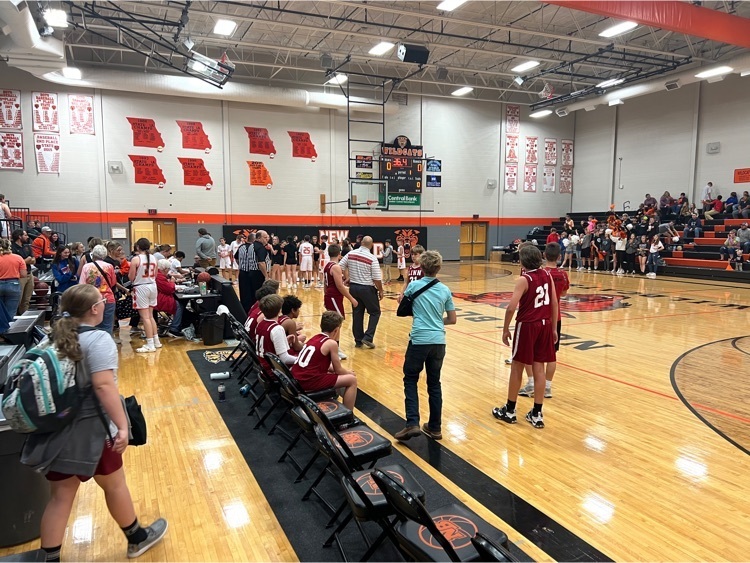 Linn JH girls basketball travelled to New Bloomfield tonight to take on the Wildcats.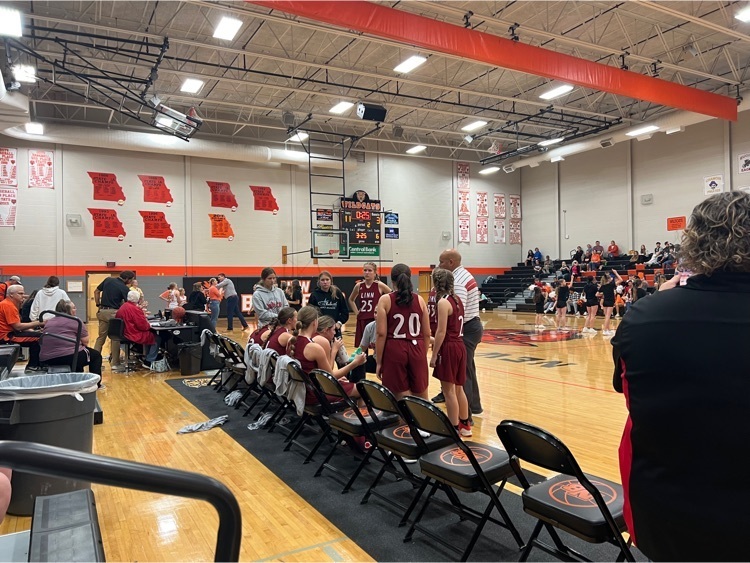 Attention: LINN ELEMENTARY Absentee/Retake Day Picture Day is: Thursday, November 17, 2022 Wagner Portrait Group will be at school to photograph any students who were absent on the initial picture day or any student that needs his/her picture retaken. If you are having a picture taken as a RETAKE, please make sure your student returns their package in its entirety, including the package insert sheet, to the photographer on retake day. (Feel free to attach a note to describe what you'd like us to do differently.) FOR ABSENTEE STUDENTS- CLICK HERE TO ORDER
https://bit.ly/3QcR0EW
www.WagnerPortraitGroup.com
Online Pre-Order Password: 3B6Y8U5W Can't order online or have other questions? We are happy to help! 314-567-5900

Just a reminder that tomorrow is Tacky Tuesday for FFA week at Linn Elementary!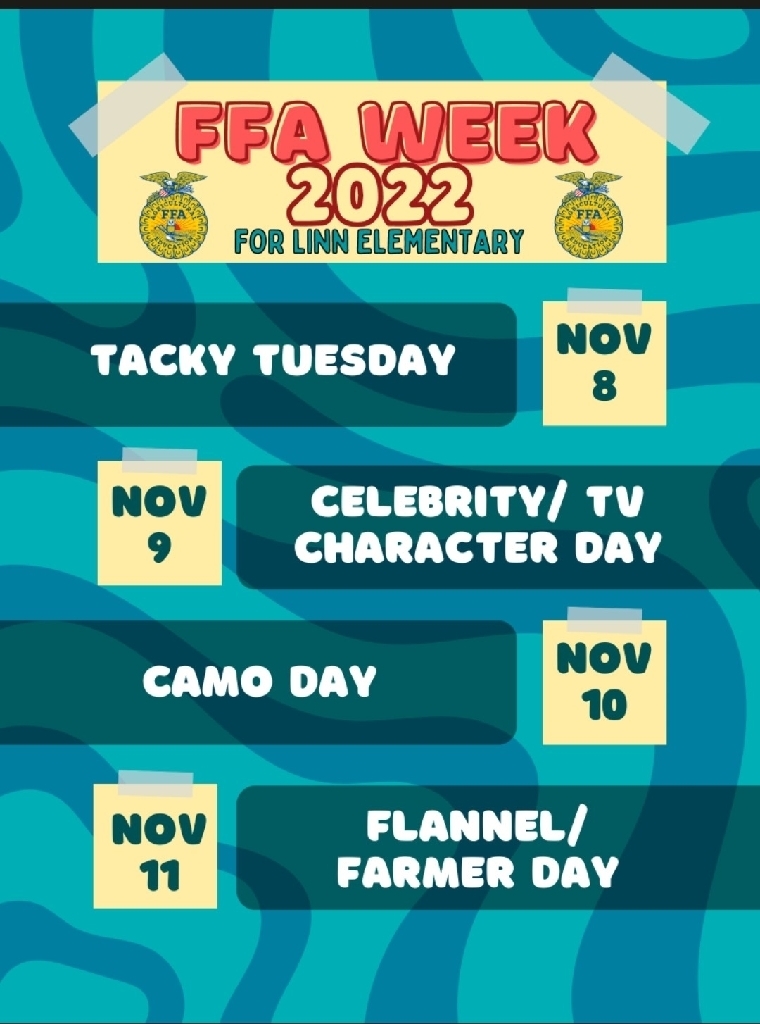 High School Boys and Girls Basketball and Cheer Sports Photos will be taken Friday, November 11. Photos will be taken after school from 3:30-4:30pm. Please use this link to order.
https://bit.ly/3h9XFUm
www.WagnerPortraitGroup.com
Online Pre-Order Password: LINN4189 Can't order online or have other questions? We are happy to help! 314-567-5900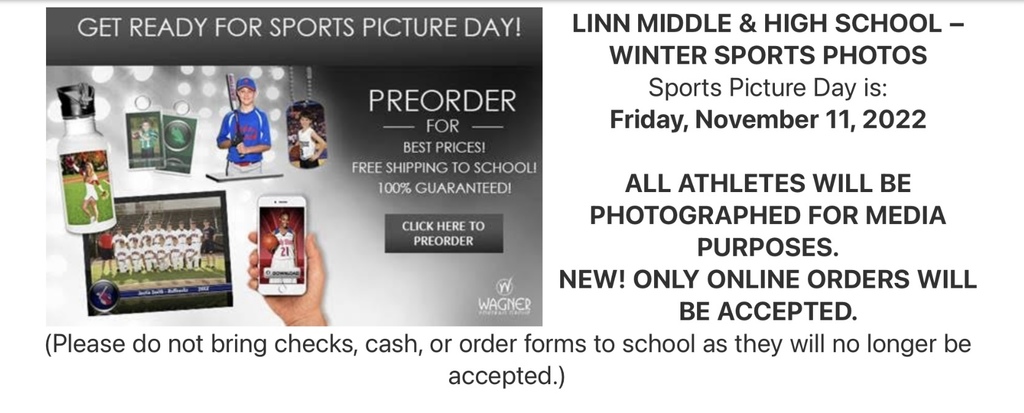 Picture retake day for the Middle School and High School will be Thursday, November 17. Anyone absent or who did not get their picture taken on the original date will also need to have their picture taken. For retakes please bring you entire original packet to give to photographer. Here is the link to order.
www.WagnerPortraitGroup.com
Online Pre-Order Password: 2G3Z7V4V
Here we go! State XC meet girls race! Go Reagan!!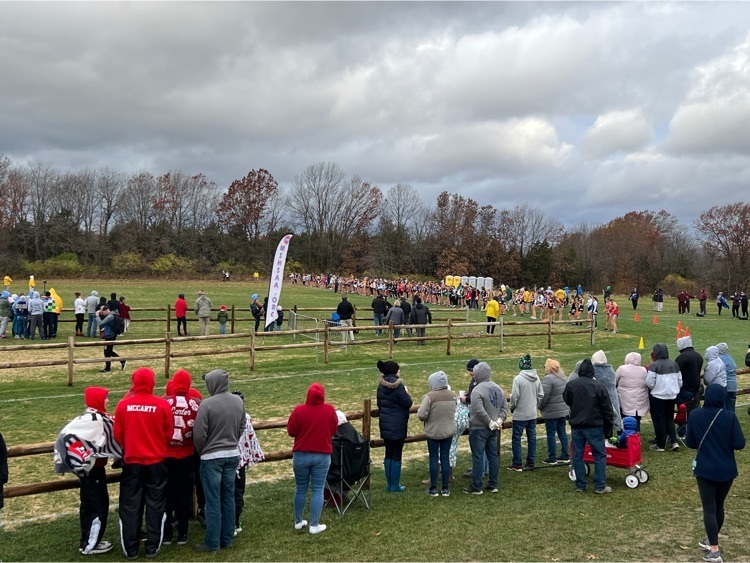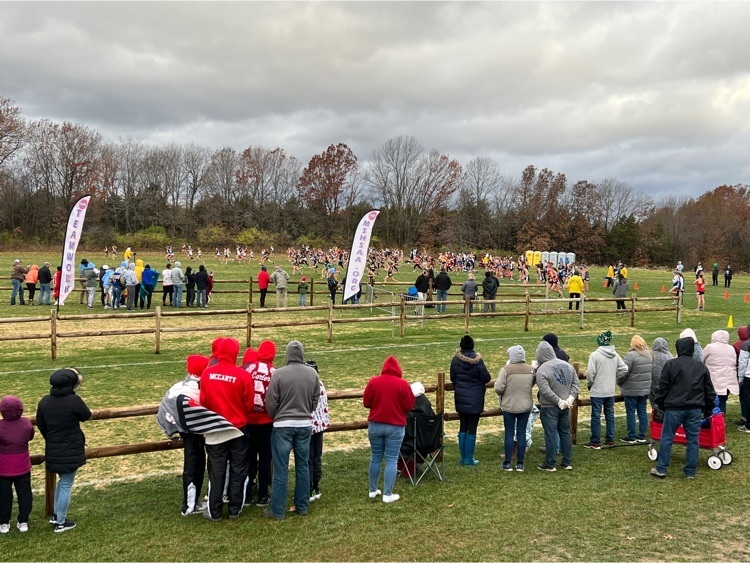 A group of 8th grade students attended a Career Exploration Day at State Tech where they were able to explore the Health Science and Electronics/Computer programs, as well as interact with students and staff.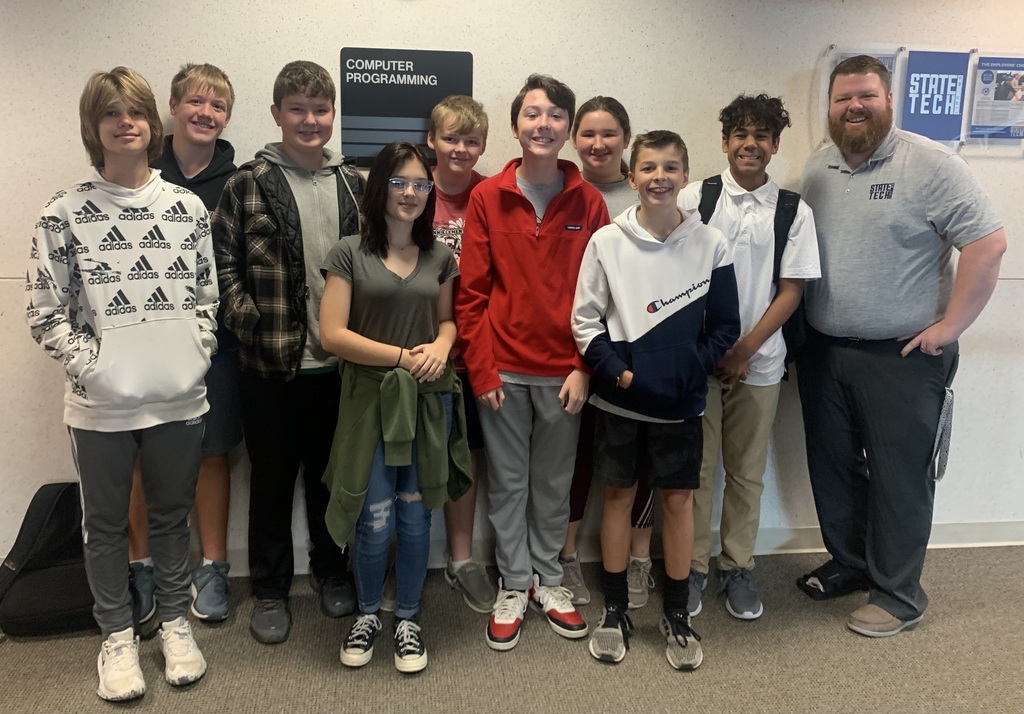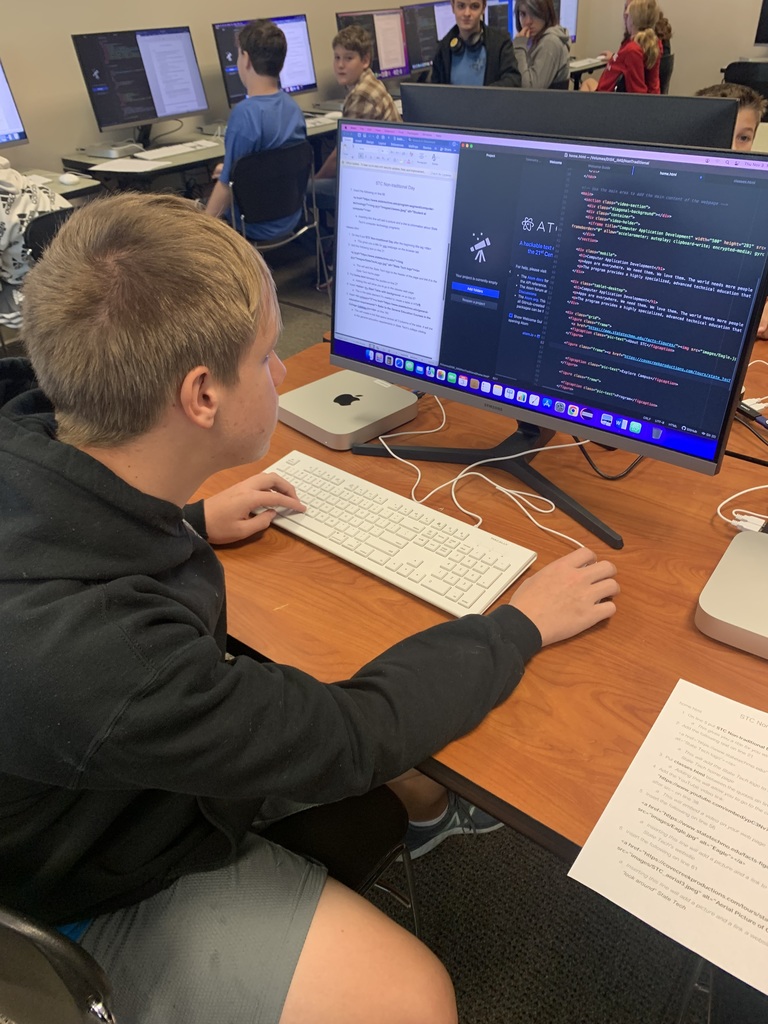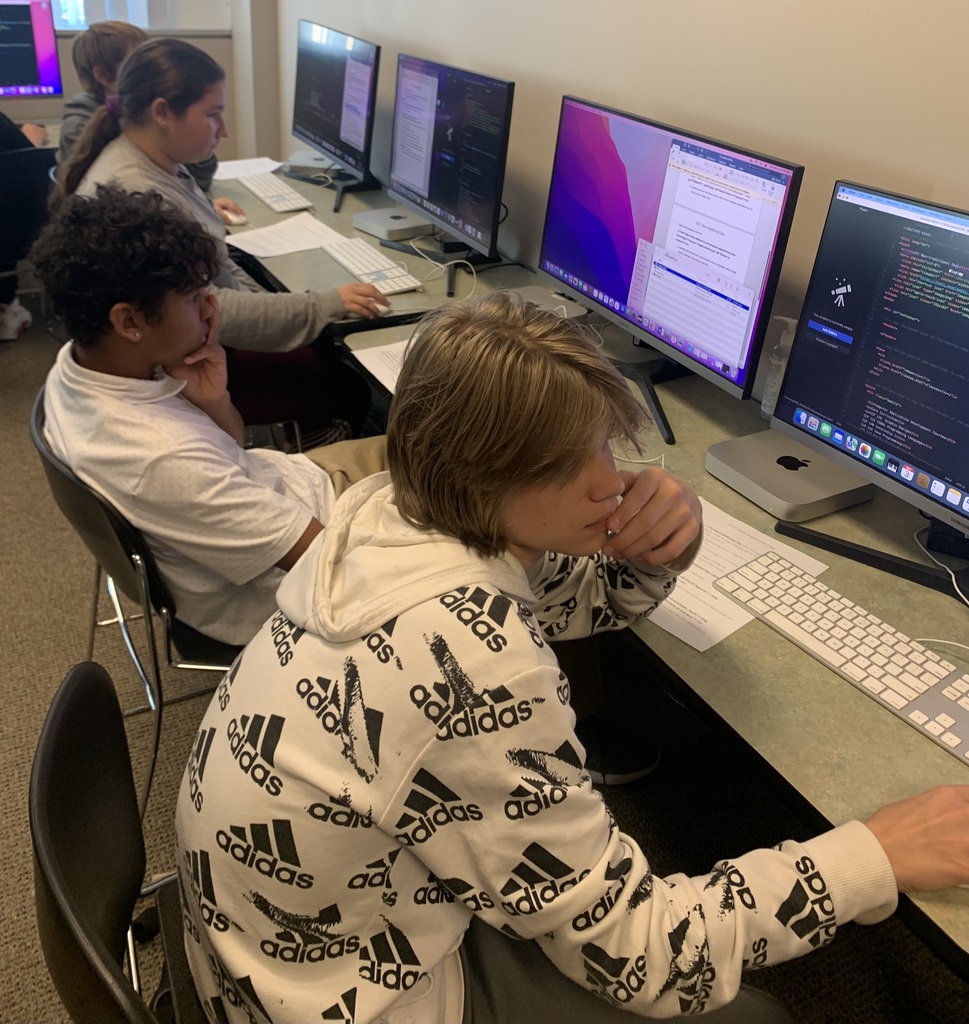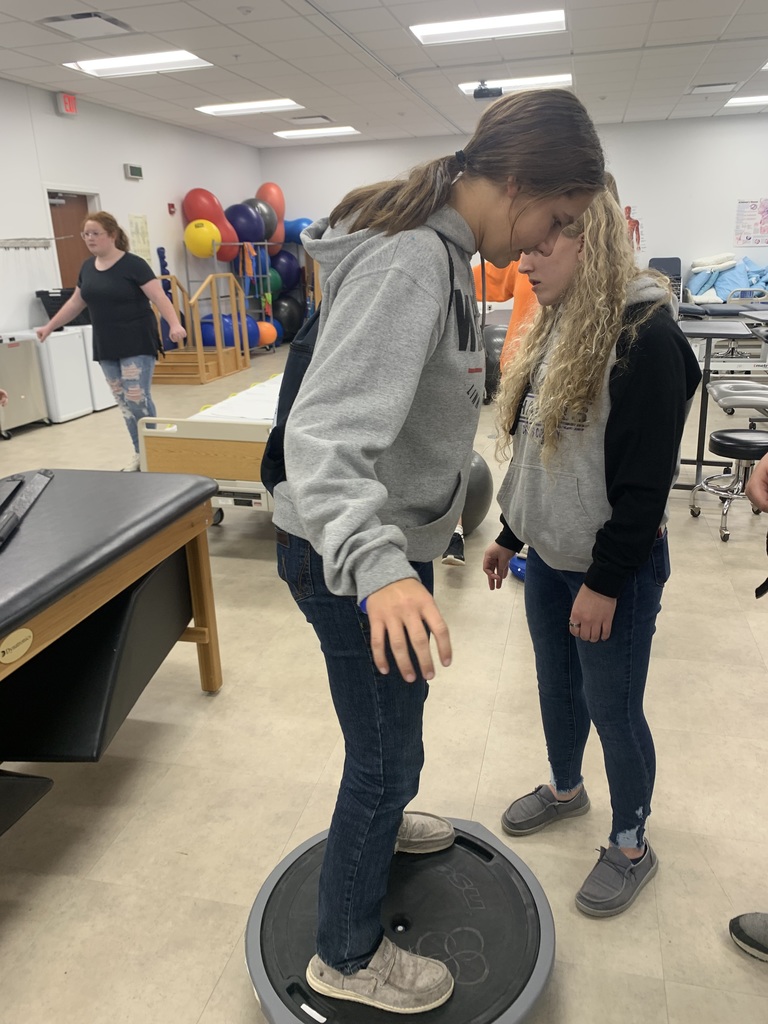 JH girls basketball travelled to South Callaway tonight! Exciting games!! B Team started us off strong but fell just short of a W. Linn 4, Bulldogs 7. A Team Q1 - Linn 2, SC 15 Q2 - Linn 18, SC 17 Q3 - Linn 25, SC 25 Q4 - Linn 32, SC 29 Sorry for the delay! No reception at South Callaway! Way to battle back and find a way! Great job girls! Go Wildcats!!!
Girls Basketball Team Store 2022-2023 season! Code is at the bottom! Pretty awesome gear to support our Wildcat basketball team!