Welcome Kindergarten Class of 2033! Some members of our school team are on a mission today! Parents, as your child discovers their welcome sign in your yard, we invite you to snap a picture of your kindergartener with their sign and add it to the facebook comments section. If you would rather send it to the teacher's email address, that is also fine. The teachers would love to display these at school. Students, we can't wait to see you in person. Welcome to Linn Elementary! 🎉

Linn Elementary Nurse, Lisa Walsch, delivered CPR to some of our district staff today. 12 coaches and 1 other staff member completed the training.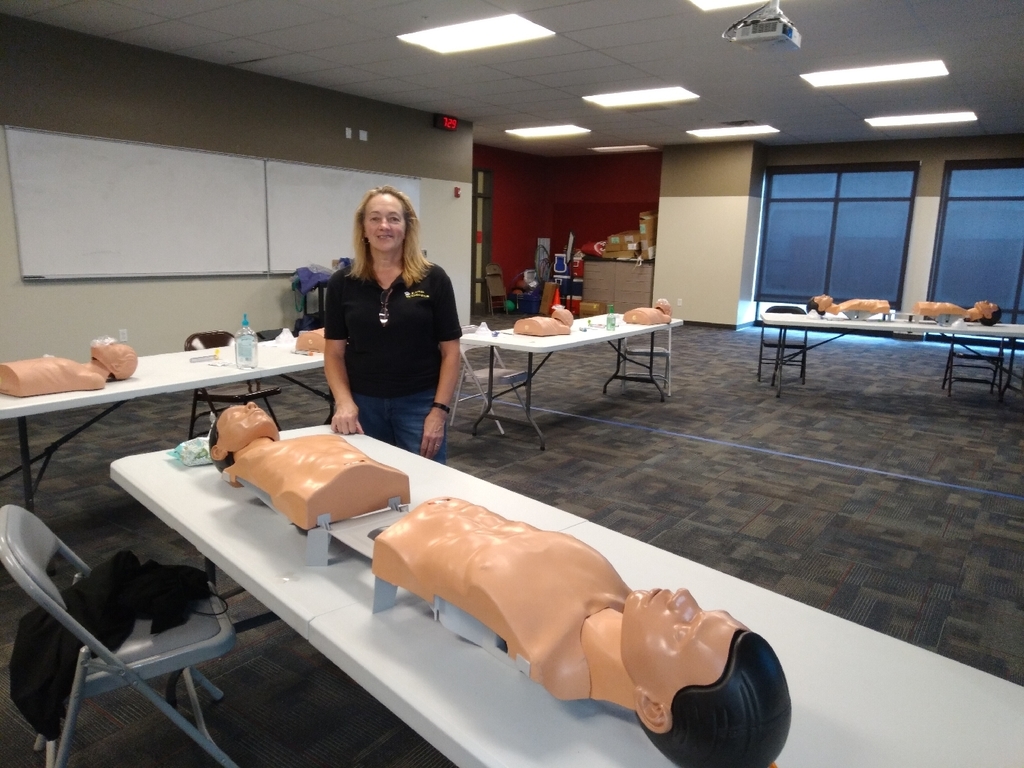 2019-2020 Yearbooks will be available the first week of school. August 25th - 28th.

Reminder: 7-12 grades enrollment begins Monday, August 10th. Monday, August 10th 12th Grade - 9:00-11:30 am 11th Grade - 12:30-3:00pm Tuesday, August 11th 10th Grade - 9:00-11:30 am 9th Grade- 12:30-3:00 pm 7th and 8th Grade- 4:00-7:00 pm Please Social Distance during enrollment. Students who will drive to school during the 20-21 school year must have the following during enrollment. - Make, Model, License Plate #, and the correct change of $2.00.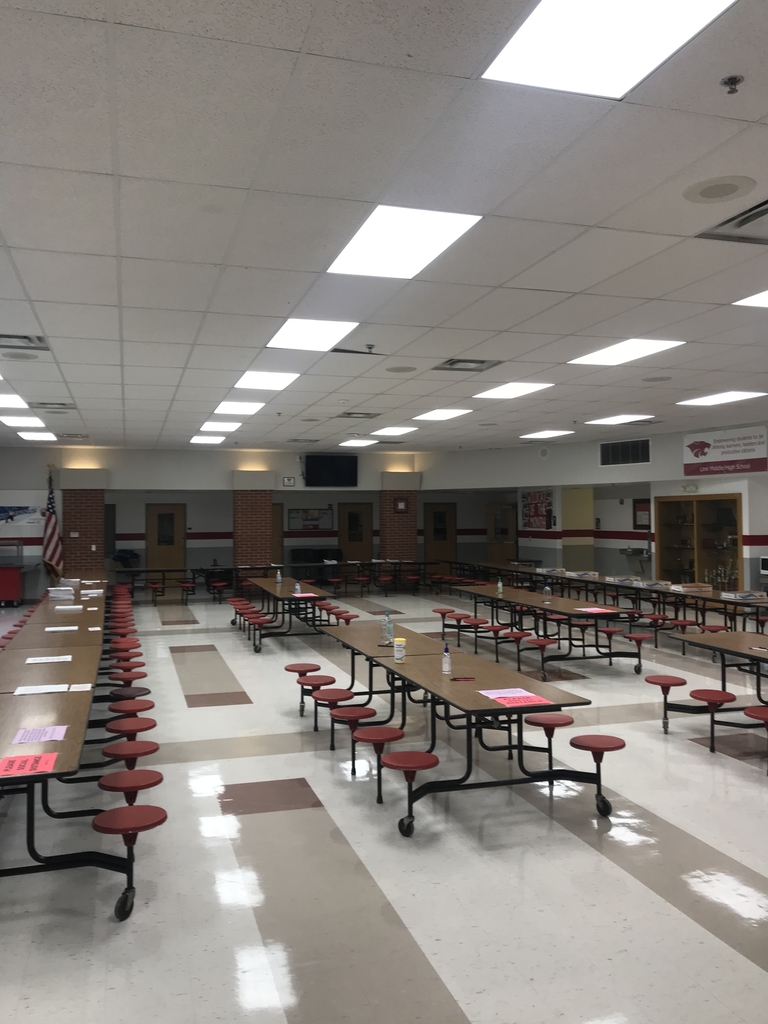 We will see if these pictures are any clearer.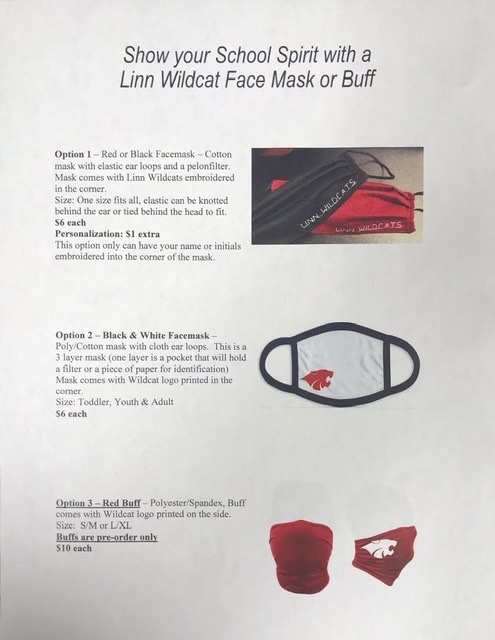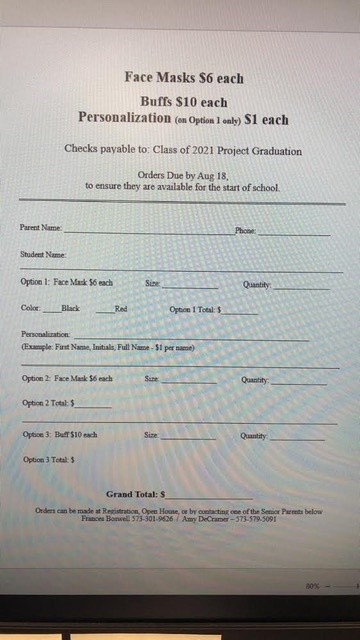 Project Graduation is selling Linn Wildcats face masks and Buffs (gaiters). Please see attached information for ordering details.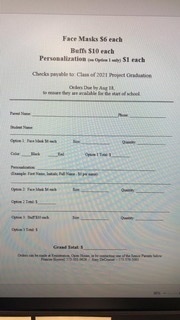 OPEN HOUSE - August 20, 2020 Elementary Open House - 12:00-7:00 MS/HS Open House 3:00-7:00 All parents/guardians must wear a mask. Thank you for helping us keep everyone healthy and safe!

Any adults attending preschool screening tomorrow, August 5, 2020, will need to wear a mask. If you do not have one, we will provide you with one at the door. Thank you all for your understanding!

Shot clinic in Linn Elementary gym from 3:00-6:00. Please come out and take care of those back-to-school shots!

The drive-thru shot clinic scheduled from 3:00-6:00 at Linn R2 today will be held in the elementary gym due to the weather.

The internet and phone system may be down for awhile today. If you need to reach Linn R2 schools, please contact one of the following two numbers: 572-897-0201 or 573-897-0244.

COVID-19 RE-OPENING PLAN By following the link below, you can view the entire COVID-19 Re-opening plan as it stands at this time. Please keep in mind that COVID-19 guidelines are constantly changing. As a result, this document will likely change throughout the year as well. If you have comments or suggestions, please email
smithd@linn.k12.mo.us
. It is also important to remember that there are many different opinions and beliefs regarding COVID-19, including within the medical community itself. This plan cannot encompass the beliefs of everyone, but we have developed a plan that we feel gives us a good guideline by which to make decisions. We will continue to monitor the situation and make adjustments as necessary based on the circumstances present at that time.
https://docs.google.com/document/d/1jJkXAOZB3syFS4dnhR2q23TIyvfTumd0CTOInpO_z70/edit?usp=sharing

One of the questions I'm receiving a lot is if we have to go to virtual learning will it be the same as it was last spring. To say we were completely unprepared to go to complete distance learning in March would be an understatement! Since that time, we have learned a lot. If we have to go to virtual instruction again, we will continue with new learning. Teachers will not just be doing review. They will be utilizing Google Classroom and Zoom to provide instruction. There may be other platforms they use as well if they are more suited to their content. Students in grades 7-12 will be provided with a Chromebook this year. For those families who do not have access to technology in grades K-6, we will be working with each family individually to provide instruction through a different method. There may be some students in grades 7-12 who also do not have internet access at home. Again, we will work with each family based on their needs. Please just know, new instruction will be occurring. Several of you have already sent questions or suggestions. I may not respond to you right away because I won't be back in the office until the end of next week. Please continue to send your questions and suggestions! I will go through them all carefully when I return. For now, please have a great weekend. Try to forget about the stress this pandemic is causing right now and just enjoy some time with your family. Together we will get through this and we will help each other through the rough spots!

COVID-19 Protocols Dear Parents and Community Members, I know there are a lot of questions regarding school re-opening in the fall. We have been collaborating with the Osage County Health Department and and other area schools to develop a set of protocols designed to keep our faculty, staff and students as safe as possible when school resumes. We want our kids back at school and recognize the importance of having in-seat learning opportunities for our students. We also understand that virtual learning is not ideal for student learning and often creates additional stress for families. Please take a moment to view the draft protocols by following the link below. Please look these over and let us know your thoughts. You can send any feedback or suggestions to
smithd@linn.k12.mo.us
. While we may not be able to implement every idea, we will definitely consider every idea presented. We want your input! I hope you are taking some time to enjoy the summer despite the continued stress of COVID-19. Stay safe and healthy and we will see you soon! Sincerely, Dena Smith Superintendent
https://docs.google.com/document/d/1M6Z0mZxb9kY8hRltN7jToewPCUILj2mlioJfs-CwTYw/edit?usp=sharing


The Osage County R-II Board of Education meeting will begin at 6:30 this evening in the elementary multipurpose room. This meeting will also be live streamed on YouTube. The link to access the You Tube live stream will be posted here approximately 10 minutes before the meeting begins.

There seems to be a lot of stress regarding the wipes and hand sanitizer items on the school supply lists. Those are on there every year and we did not take them off this year. We thought if people had any extras at home and could send one in, that would only help the overall cause. Please know the school is purchasing a lot of wipes and a lot of hand sanitizer. If you don't have these items and/or can't find them anywhere, please do not stress over it. We will take care of it. If you have extras you want to send in, we will take them. If not, that is absolutely fine!